Your greatest gift is the ability to share your blessings; it's what makes life meaningful. Remember what it means to be a giver with these 10 Inspiring Quotes About Giving
1.
"Learn to light a candle in the darkest moments of someone's life. Be the light that helps others see; it is what gives life its deepest significance". – Roy T. Bennett
2.
"We make a living by what we get. We make a life by what we give." – Winston S. Churchill
3.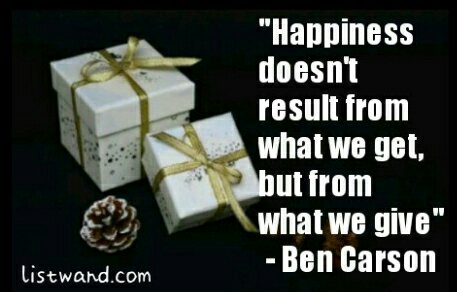 "Happiness doesn't result from what we get, but from what we give". – Ben Carson
4.
"Presents are made for the pleasure of who gives them, not the merits of who receives them" – Carlos Ruiz Zafón
5.
"Give freely to the world these gifts of love and compassion. Do not concern yourself with how much you receive in return, just know in your heart it will be returned." – Steve Maraboli
6.
"Generosity is not in giving me that which I need more than you do, but it is in giving me that which you need more than I do." – Kahlil Gibran
7.
"Always give without remembering and always receive without forgetting." – Brian Tracy
8.
"It's not how much we give but how much love we put into giving"
Mother Teresa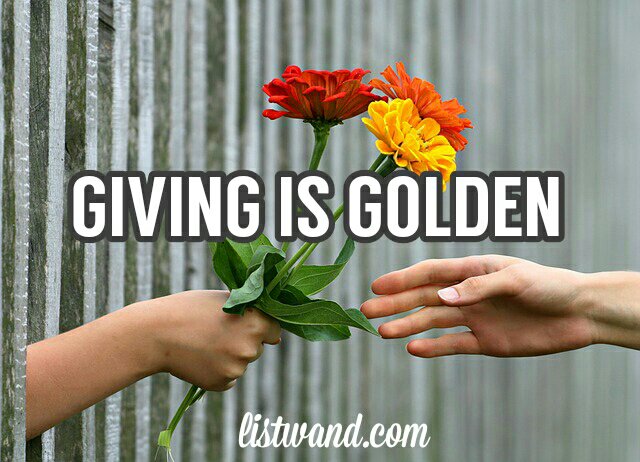 9.
"It is every man's obligation to put back into the world at least the equivalent of what he takes out of it." ―Albert Einstein
10.
"The man who gives little with a smile gives more than the man who gives much with a frown. ~ Jewish Proverb