Every year since 2013, Mfonobong Nsehe has put together a list of 30 remarkable young entrepreneurs under the age of 35, who are making the most spectacular impact on business in Africa. Last year, only five Nigerians made it to the Forbes 30 most promising African entrepreneurs list; But this year, a whopping 9 Nigerians made the list of Forbes 30 Most Promising Young Entrepreneurs In Africa.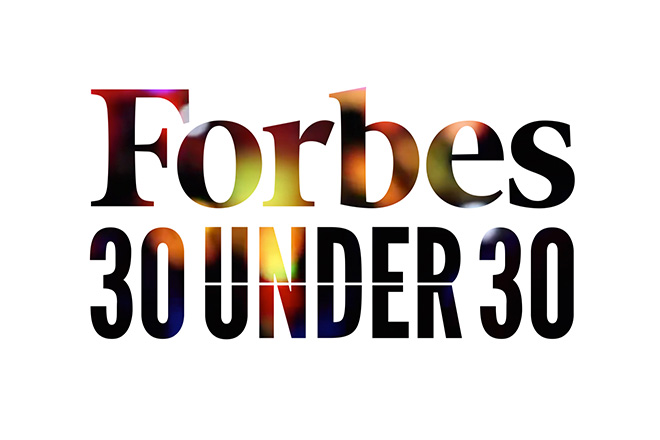 These 10 Nigerians were chosen from more than 650 nominations (from around Africa) sent via email, they were researched by a small team and vetted by a panel of expert A-list judges to make sure they're deserving of a spot.
Cut across real Estate, Education, Agriculture, media and tech, the 10 young Nigerian entrepreneurs featured on this list are impatient to change not just Nigeria, but Africa.
In no particular order, meet the 10 Nigerians who made the list of Forbes 30 Most Promising Young Entrepreneurs In Africa 2018
1. Temitope Ogunsemo, Nigerian
Founder, Krystal Digital
Nigerian-born Temitope Ogunsemo, 33, is the founder of Krystal Digital, a fast-growing educational technology company that specializes in the creation, development and deployment of customized and service oriented software applications for educational institutions in Nigeria.
Founded in 2010 in Lagos, Krystal Digital's flagship service, MySkool Portal, a web-based application for School Information Management System designed for proper storage and documentation of school data, has been adopted by more than 50 Government-owned High schools in Nigeria, and has more than 65,000 active student users. Krystal Digital now has more than 150 employees and annual revenues of more than $3 million.
2. Oluwatobi Ajayi, Nigerian
Co-founder, Jetvan
Oluwatobi Ajayi, 30, is a co-founder and CEO of Jetvan Automobiles Limited , the largest authorized dealer of Mercedes-Benz Sprinter in Nigeria. He started his career at Mercedes-Benz Nigeria where he became the Head of division (Commercial vans) at 24. In 2015, he pulled together a group of investors and founded Jetvan which sells more than 500 vehicles every year.
3. Abubakar Sadiq Mohammed Falsely, Nigerian
Founder, Falgates
Abubakar Sadiq Mohammed Falalu, 27, is the founder of Falgates, a company that farms and mills rice. Falgates owns a rice milling facility that has a capacity of 15 tons per day and has a rice farm that employs more 180 people in Kaduna state in northern Nigeria.
The company had revenues of $400,000 in 2017.
4. Etop Ikpe, Nigerian
Founder, Cars45
Etop Ikpe is the founder of Cars45, Nigeria's foremost auto auctioning and car buying service. In May last year, Cars45 raised a $5 million Series A round from the Frontier Cars Group. Ikpe is a veteran entrepreneur with experience in transport, automobiles, mobile communications technology, and marketing. Etop was previously the Commercial Director of Konga, one of Nigeria's largest e-commerce platforms, and formerly the CEO and Co-MD of DealDey, West Africa's answer to Groupon.
5. Obinna Okwodu, Nigerian
Founder, Fibre
Obinna Okwodu, a 27-year-old MIT grad and ex-Morgan Stanley Investment Bank analyst, is the founder of Fibre, a real estate booking start-up in Lagos that allows middle-income tenants the option to pay monthly.
Renting residential real estate in Lagos, Nigeria could be a hassle. Not only are houses overpriced, Landlords typically demand potential tenants to pay up to 24 months years rent upfront. As a result, Fibre is growing fast and is gaining popularity with many middle-income earners in Lagos.
6. Gossy Ukanwoke, Nigerian
Founder, Edutech and BAU Executive Education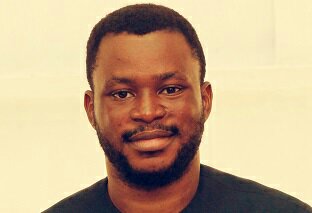 Education entrepreneur, Gossy Ukanwoke, 30, is the founder of BAU Executive Education which provides Executive Education Programs to professionals, executives and graduates looking to develop business and leadership skills online and on-campus. His holding company, BAU R&D has completed investments in two Nigerian traditional Universities.
He is also the President of EduTech Nigeria, an tech company that works with universities to automate the online student lifecycle from recruitment to graduation by helping African traditional universities take their on-campus degree programs online through the implementation of the best of technology, process management, recruitment, admissions and advisory.
7. Ronke Bamisedun, Nigerian
Founder, BWL Agency
Ronke Bamisedun, 30, is the founder of BWL Agency, a leading boutique Public Relations agency based in Lagos, Nigeria. BWL Agency has advised multinational companies such as Pandora, Moet Hennessy, Pernod Ricard and Universal Music Group as well as many non-government organizations.
8. Nasir Yammama, Nigerian
Founder, Verdant Agri-Tech
Yammama is the founder of Verdant, an AgriTech value chain company that seeks to support rural crop farmers for improved food production using mobile phones. The company offers mobile agricultural extension, market information, managerial support, and access to financial services to smallholder farmers.
9. Harold Okwa , Nigerian
Founder, Jetseta
Nigerian-born entrepreneur, Harold Okwa, 30, is the founder of Vestates, a luxury real estate agency based in Abuja. He is also the founder of Jetseta, a company that provides easy and affordable access to private air travel and helicopter shuttle services through a mobile app that seamlessly connects travelers to private aviation providers at attractive fares worldwide, on the go.