Ethiopia's prime minister-elect Abiye Ahmed will be sworn in on Monday, its parliament said, after the ruling coalition chose him to succeed Hailemariam Desalegn as its chairperson.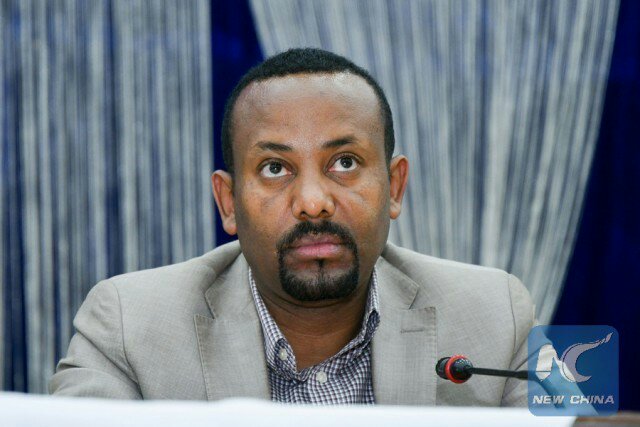 The ruling Ethiopian People's Revolutionary Democratic Front coalition on Tuesday voted in the 42-year-old, a retired lieutenant general from Ethiopia's largest ethnic group, the Oromo, to take over the government.
Ethiopia is Africa's second most populous country and has had the fastest growing economy on the continent for the past decade, but protests that began in 2015 have caused the biggest threat to the EPRDF since it took power in 1991.
"The House of People's Representatives will hold an extraordinary session on April 2 to swear in Dr. Abiye Ahmed," the body said in a statement.
His predecessor Hailemariam, from the small Wollayta ethnic group, resigned last month after sustained protests in the Oromiya and Ahmara regions where people say they are politically and economically marginalized.
Abiye will now face pressure to appeal to legions of disaffected youth and to push through promised reforms.
The event was initially scheduled for Saturday. The statement did not give a reason for the postponement.
WHO IS ABIYE AHMED
Ahmed, 41, former Ethiopian Minister of Science and Technology, is the current chairperson of the Oromo People's Democratic Organization (OPDO), which represents Ethiopia's largest Oromia regional state.
Ahmed replaced the former chairperson of OPDO, Lemma Megerssa, as Chairman of OPDO on February 22. OPDO is one of the four member parties of Ethiopia's ruling EPRDF.
Ahmed, who is from Ethiopia's largest ethnic group – the Oromo people -, has PhD in Peace and Security, Master of Business Administration (MBA) in Management and Leadership and earned first degree in Computer Engineering.
Prior to serving as the the science minister, Ahmed had served as the director general of the Federal Science and Technology Center of Excellence.
Ahmed, who has also a military background in the Ethiopian defense force, had also served as the deputy director of the Ethiopian Information Network Security Agency (INSA).
Within the Oromia regional state administration, Ahmed had previously served as the head of the Urban Development and Housing Bureau.