May 25 is the annual commemoration of Africa day across the African continent. There are some facts you need to know about Africa.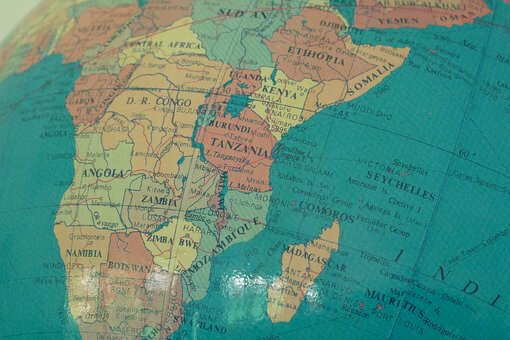 Africa is a big and diverse continent. From the north to the south, this continents boasts rich historical heritage with unique political, economic and social developments in different countries. As the continent celebrates Africa day, perhaps its time to look at some quick facts about Africa which you need to know.
1. Liberia was Africa's first independent republic. Liberia had its independence on July 26, 1847.
2. Africa's largest country is Sudan. It has a total area of 967,940 square miles (2.5 million km2). The smallest country on the continent is the Seychelles, which is an island nation covering just 453 km2 (175 miles2).
3. All of Africa's nations were colonized by the Europeans except two, Ethiopia and Liberia. Ethiopia was an Orthodox Christian country, while Liberia was established by African-American settlers from the United States, who previously served as slaves.
4. More than half of the world's mobile money accounts are in Africa with 12% of African adults having access to one, compared to just 2% worldwide. In Kenya the figure stands at 58%. Across the continent only a third of adults have access to a traditional bank account.
5. Africa is home to the largest reserves of precious metals in the world. Africa is the source of 90% of all platinum reserves, 60% of cobalt reserves and 40% of gold reserves.
6. There are more than 2,000 languages spoken in Africa. Bear in mind that there are only 54 countries. Equatorial Guinea is the only sovereign African state in which Spanish is an official language. Arabic (in various dialects) has the highest number of speakers with over 170 million speakers, mostly living in North Africa.
7. Founded in 982CE, university of Timbuktu in Mali is one of the first established universities in the world, the University of Timbuktu attracted elite students from all across the Arabia and Europe. Before Harvard and the likes, Timbuktu was a centre of academic excellency and it's still referred to as the 'University of Sankore'.
8. Lake Malawi is the cheapest place in the world to get your open-water diving certification while you enjoy more than 500 varieties of tropical fish.
9. The world's third biggest hospital is found in Soweto, South Africa. It is the Chris Hani Baragwanath hospital.
The facts listed above should assist you to know and understand the continent of Africa better.
SHARE Quick facts about Africa you need to know