Officials are gathering in Niger's capital this weekend for an African Union summit that begins the "operational phase" of a long-sought continental free trade zone.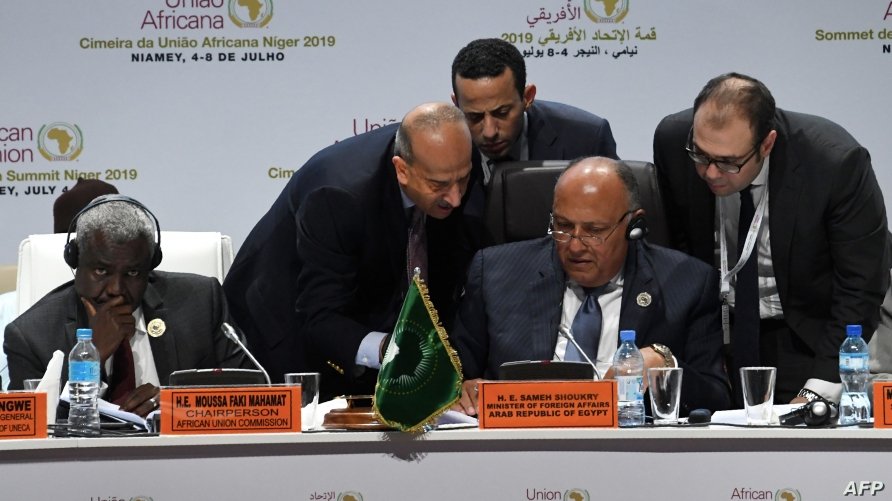 Some 50 heads of state were to arrive in Niamey on Friday, a day behind their foreign ministers, for Sunday's summit on the African Continental Free Trade Area (AfCFTA). By integrating economies and reducing trade barriers such as tariffs, the pact aims to increase employment prospects, living standards and opportunities for the continent's 1.2 billion people and to make Africans more competitive regionally and globally.
The trade deal got a boost earlier this week when Nigeria's president, Muhammadu Buhari, committed to signing the deal this weekend. The West African nation of roughly 190 million people boasts Africa's largest population and economy.
Africa "needs not only a trade policy but also a continental manufacturing agenda," the Nigerian president's official Twitter account quoted Buhari as saying. He previously had resisted the deal, even skipping last year's AU meeting.
Two other nations in the 54-member AU bloc, Benin and Eritrea, have withheld support for the pact.
Nigeria's willingness to sign the pact, along with the Economic Community of West African States (ECOWAS) adoption of a common currency last week, will help boost trade throughout the continent, says Mohamed Ibn Chambas, the U.N. secretary-general's special representative and head of the U.N. office for West Africa and the Sahel (UNOWAS).
"The continental free trade area will to a large extent also reinforce regional free trade areas," Chambas told VOA. "And this is where a common currency comes in. If you have a free trade area and it is matched also by a regional common currency, the impact of course will be to boost both free trade and easy commerce within the area.".