Aliko Dangote has retained his number one spot as Africa's richest person for the seventh consecutive time. This was revealed in the recent Forbes 2018 list of Africa's richest.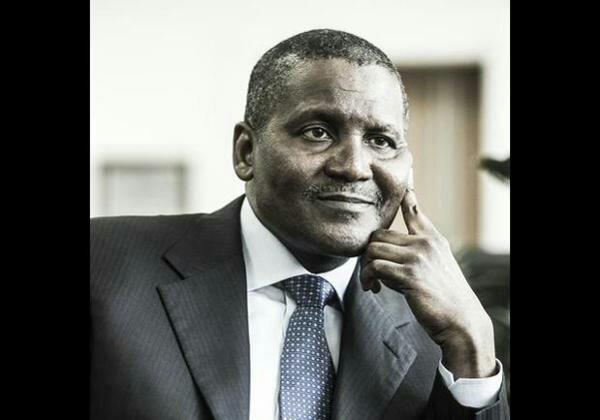 According to Forbes, collectively, Africa's billionaires are wealthier than they were a year ago. This is due to rising stock market and commodity prices. The number of billionaires this year went up from 21 billionaires recorded last year to 23 billionaires and they are worth a combined $75.4 billion this year, compared to $70 billion in January 2017.
From the list, Nigerian cement and commodities tycoon Aliko Dangote, with a net worth of about $12.2 billion (N4.3 trillion naira) is the richest African, for the seventh year in a row. His networth went up by $100 million from a year ago. Dangote is the founder and chairman of Africa's largest Cement, Dangote Cement
Dangote Cement produces 44 million metric tons annually and plans to increase its output by 33 percent by 2020. Dangote also owns stakes in publicly traded flour, salt and sugar manufacturing companies.
Dangote has also invested in a fertilizer production company and a large oil refinery. However, he is expected to start operations in the fertilizer company by the second quarter this year.
Other people on the list of Africa include:
South African Nicky Oppenheimer. The diamond-mining heir is number two with a net worth of $7.7 billion. For 85 years until 2012, the Oppenheimer family had occupied a controlling spot in the world's diamond trade until Oppenheimer, heir to his family's fortune sold his 40 percent stake in diamond firm DeBeers to mining group Anglo American for $5.1 billion in cash. Nicky Oppenheimer now owns an estimated 1 percent stake in Anglo American, which his grandfather founded in 1917. Oppenheimer's wealth is up $700 million from last year.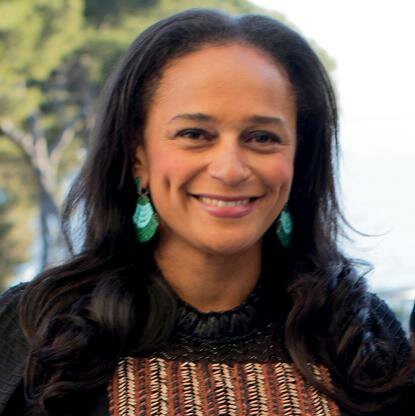 The richest woman in Africa on the list at number nine is Isabel dos Santos , the daughter of Angola's longtime former president, Jose Eduardo dos Santos. She is worth an estimated $2.7 billion this year.. .
Also, in total there are eight South Africans on the list, making it the African country with the most billionaires. Increasing the South African ranks this year is a newcomer Michiel Le Roux, the founder and former chairman of Johannesburg-listed Capitec Bank Holdings. The stocks of Capitec Bank Holdings has climbed more than 50 percent in the past year, making Le Roux a new billionaire worth $1.2 billion at number 19.
There are just two women out of the 23 list members. The women are Isabel dos Santos and Folorunsho Alakija and this remains unchanged from last year.
Tanzanian Mohammed Dewji is the youngest on the list, at 42 years old. He inherited a textile and edible oils group from his father and has expanded its operations. Forbes puts his net worth at $1.5 billion.
At number 21, the oldest member on the list is Egyptian, Onsi Sawiris, age 88. He started Orascom Construction in 1950 and the government of Abdel Nasser and Sawiris created another construction firm from scratch and nationalized it. Two of his three sons are also billionaires, including Nassef Sawiris , who at number four is worth $6.8 billion is Egypt's richest man. That's an increase from $5.3 billion a year ago thanks to upticks in the share price of several of his holdings: shoemaker Adidas, cement giant LaFargeHolcim, and fertilizer maker OCI.