Africa's richest woman and daughter of Angola's longtime ex-president Jose Eduardo dos Santos is the only African to have made Forbes magazine's ranking of the top 100 women for 2017.
More: Top 10 Most Affluent and Influential Families in Africa
The 44-year-old is the 74th most powerful woman in the world, according to the report released by Forbes.
Isabel dos Santos is the chairwoman of Angola's state oil firm Sonangol. She was appointed to the position by her father last year.
Africa's richest woman, Isabel dos Santos is the oldest daughter of Angola's longtime president José Eduardo dos Santos.
President dos Santos, 74, resigned two months ago after 38 years at the helm of the oil-rich nation. He is believed to have used his position over the years to indiscriminately enrich his family members and cronies.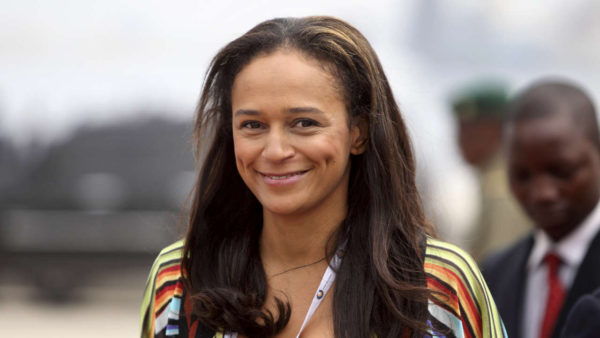 Isabel dos Santos is the richest woman in Africa and the 8th richeat person in africa with a net worth Forbes estimates at $3.4 billion, above Nigerias's Folorunsho Alakija who has a networth of $1.41 billion and is ranked 14th richest person in Africa.
In Angola, she controls the country's largest mobile operator Unitel, as well as cable and satellite TV service ZAP. She owns luxury jewellery brand De Grisogono in Switzerland.
In Portugal she owns nearly 6% of oil and gas firm Galp Energia (alongside Portuguese billionaire Americo Amorim), and nearly 19% of Banco BPI, the country's fourth-largest bank She is also a controlling shareholder of Portuguese cable TV and telecom firm Nos SGPS (formerly called Zon).