The West African nation of Benin will sign its agreement to the African Continental Free Trade Area (AfCFTA), a move announced Friday that follows Nigeria's big decision in favor of the common market earlier this week.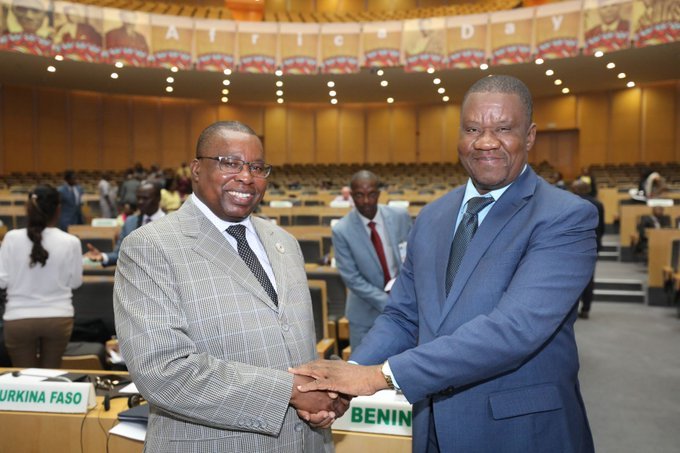 The AU's Commissioner for Trade and Industry Albert Muchanga, on Friday disclosed that Benin had also declared that it will sign up on the same day that Nigeria does.
"Officially confirmed! Benin to Sign AfCFTA Agreement during Niamey Extraordinary Summit & become 54th signatory State. Good development!
"One more signatory state before all 55 African Union Member States are signatories. One African Market in formation," he said in a tweet. The one more signatory is Eritrea.
The AfCFTA met its ratification threshold in April, and this week's commitments move Africans closer to the July 1, 2020 target date for trading to begin. It will be celebrated at a ceremonial launch in Niamey, Niger, over the weekend. Niger and President Mahamadou Issoufou have championed the AfCFTA cause, and this next step is for African trade ministers to work on how to facilitate the launch.
Nigeria, the most prominent holdout on the continent, lagged in its commitment while working with Nigerian labor unions concerned over economic impacts on Nigerians. The country had said it planned to commit to the AfCFTA but needed more time than others to work out the logistics.
That work came to fruition this week when President Muhammadu Buhari announced Nigeria's intentions. Buhari stressed that Nigeria will be working to improve policies that promote African production.
"Africa needs not only a trade policy but also a continental manufacturing agenda. Our vision for intra-African trade is for the free movement of 'made in Africa goods,'" said Buhari.
The unified African market supported by AfCFTA will include 1.3 billion consumers, along with AfCFTA provisions that make easier the movement of people and goods across borders.