A Millitary court in Cameroon has convicted seven activists from the country's English-speaking minority of rebellion and terrorism, handing them sentences ranging from 10 to 15 years.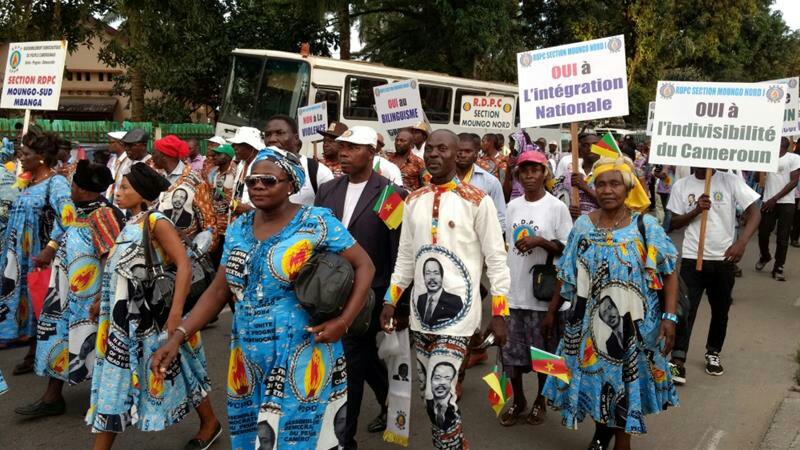 Among those sentenced include the group's leader, Mancho Bibixy, a radio presenter in the Anglophone North-West Region.
Cameroon's English-speaking minority say they are marginalised by the country's Francophone majority.
Separatists have been demanding independence.
Correspondents say Mancho Bibixy's radio broadcasts are associated with a radical movement in the north-western town of Bamenda. The North-West and South-West regions are the two mainly English-speaking areas.
He was one of several activists arrested in January after anti-government protests.
On Friday, he was found guilty by a military court in the capital Yaounde of "acts of terrorism, hostility against the homeland, secession, revolution and insurrection" and jailed for 15 years, a reporter with AFP news agency said.
He and his co-defendants were also ordered to pay a joint fine of $464,000 (£348,000) plus legal fees.
"The decision is excessive and pointless because it will not resolve the problem" of Cameroon's Anglophone crisis, said Claude Assira, one of the lawyers representing the accused.
He added that they would appeal the decision, according to the AFP news agency.
Cameroon was colonised by Germany and then split into British and French areas after World War One.
Following a referendum, British-run Southern Cameroons joined the French-speaking Republic of Cameroon in 1961, while Northern Cameroons voted to join English-speaking Nigeria.
BBC