Football governing body, Fifa, on Thursday, February 7 published its first rankings of National Teams of 2019.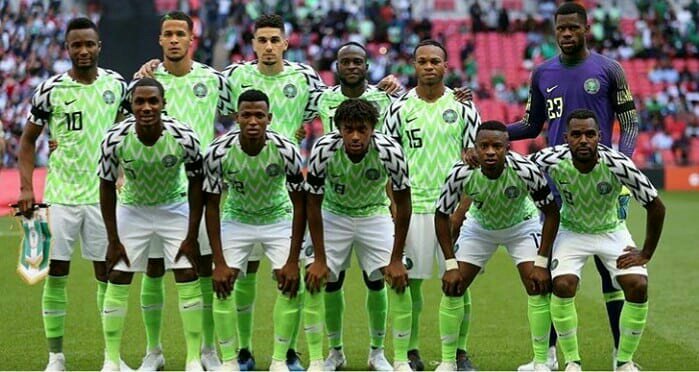 Compared to their 2018 year end ranking, the Super Eagles have dropped two places in the global ranking and now occupy the 46th position in the FIFA Coca Cola World Rankings while they remain the fourth best team in Africa.
Senegal retains her top spot among CAF teams with 1505 points and 24th in the world with Tunisia following closely with 1493 points on 28th
place.
Behind is Morrocco who garnered 1440 points after descending three places, from 40th placed in the previous list to 43rd.
Nigeria Super Eagles Maintained its fourth position in Africa but slipped two places on the world ranking.Nigeria dropped from her previous 44th position to 46th in
There were no changes in the top twenty, with Belgium, France, Brazil, Croatia and England the top five teams in that order.
The next FIFA/Coca-Cola World Ranking will be published on 4 April 2019.
Top Ten African Teams
1) Senegal
2) Tunisia
3) Morocco
4) Nigeria
5) DR Congo
6) Ghana
7) Cameroon
8) Egypt
9) Burkina Faso
10) Mali