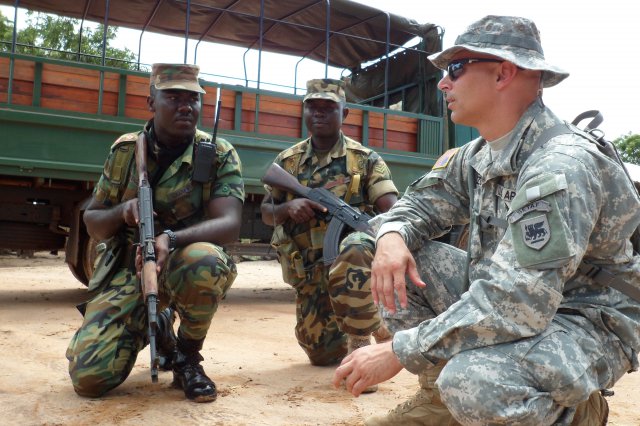 Image Source
Under the banner of the war on terrorism in Africa, the United States and its allies want to keep the region destabilized in order to expand their control over the continent's natural resources, RIA Novosti contributor Alexander Khrolenko wrote in an op-ed.
Three US Special Forces officers were killed last week in an ambush in Niger near the border with Mali. Five US officers, two of whom were also wounded in the attack, were taking part in a joint patrol with Nigerien troops at the time. They were the first casualties of the US anti-terrorism operation launched in the African country during the presidency of Barack Obama.
Western Military Operations
Niger is considered a foothold for the Pentagon's operation on the continent, Khrolenko wrote in his analytical piece . US Africa Command said in a statement that the Green Berets were involved in training local forces fighting against Boko Haram extremists. The US is also building a $50 million drone base in Agadez from which the Pentagon will be able to launch reconnaissance operations and attack militants in Libya, Mali and Nigeria.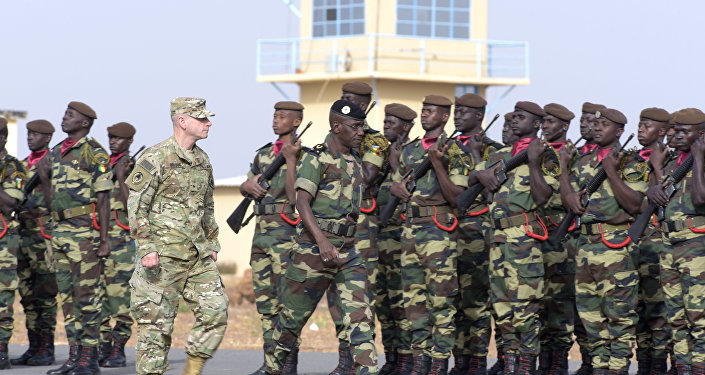 Some of Washington's allies have also been involved in operations across Africa. There is a French base on the Libyan-Nigerien border. France is also carrying out Operation Barkhane aimed at ousting Islamists from the Sahel and some of its troops from the operation are also involved in the mission in Niger.
Since the spring of 2016, the United Kingdom has been delivering supplies from France to Niger to support Operation Barkhane while Germany was given authorization to build a rear support facility in Niger to fight against terrorism in western Africa, including in Mali.
The UN also runs a peacekeeping mission in Mali (MINUSMA) with an annual budget of $1 billion. Compared to many other African nations, Mali, a former French colony, is now more or less stable. Its economy is based on agriculture (38 percent of GDP) and uranium mining (12 percent of GDP). Nearly 3,000 tons of uranium is exported annually from Mali to France, Japan and Spain.
Why Africa?

"The West uses terrorist groups to continue creating instability in many conflict zones around the world. One of the goals is to take control over natural resources. Some 1,700 US personnel are involved in missions across 32 African countries, but nothing has been done to bring peace and stability to the region," Khrolenko wrote.
In 2001, the Pentagon rolled out a strategy that presumed use of US military forces to secure mineral resource supplies from African countries, including oil, gold, diamonds, uranium, copper, bauxite and cobalt.
"Maintaining the current pace of consumption of African natural resources requires systemic protection of US national interests in the region. At the same time, the presence of extremists and militants justifies the US military presence in Africa in the eyes of the international community," the article concluded.
Culled from: sputniknews.com