The Forbes Africa 30 Under 30 list for 2019 was announced yesterday at the annual Forbes Africa Under 30 Meet-Up in association with Kingdom Business Network (KBN) at the Houghton Hotel, Johannesburg.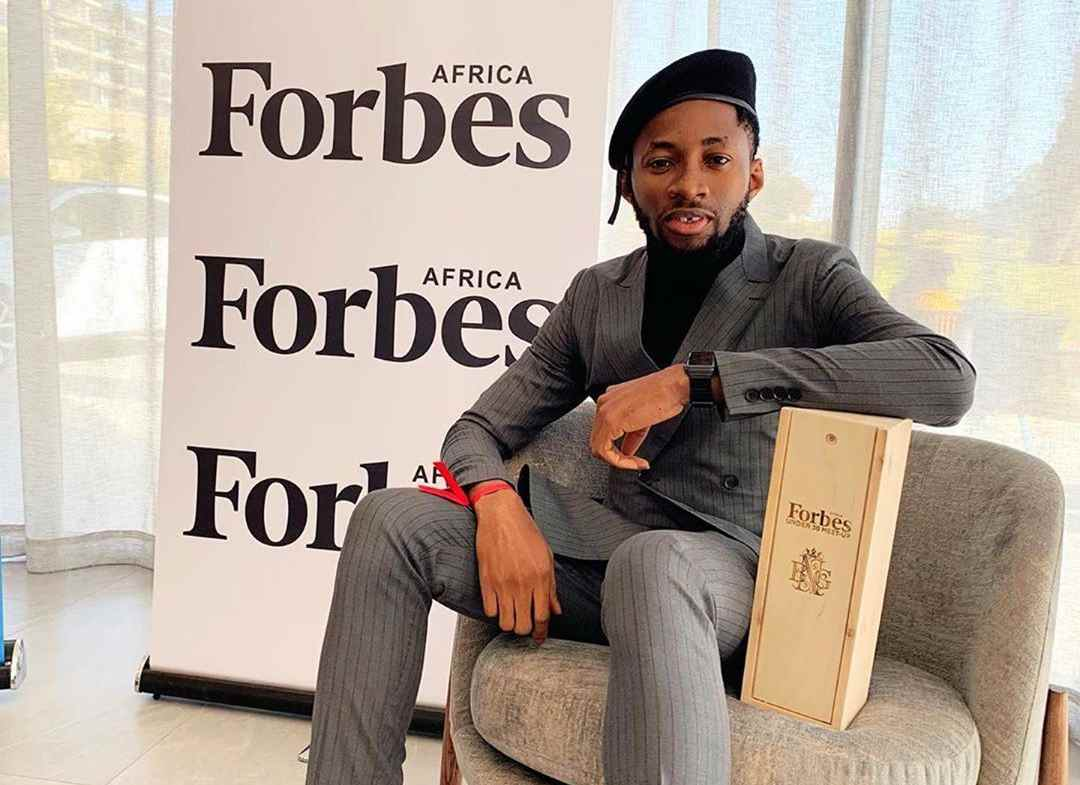 The fifth annual Forbes Africa 30 Under 30 list, released in a Special Issue of Forbes Africa for July this year, features 120 young African change makers for the first time, with 30 finalists in each of the four categories – business, technology, creatives and sport. The annual watch-list showcases Under 30s in the driving seat of Africa's next big start-up, creative concept, or rising business venture.
Renuka Methil the Managing Editor of Forbes Africa said, "It was the moment we had all been waiting for, unveiling the 120 innovators who are changing the old rules of the game and forging forward. The Forbes Africa 30 Under 30 list has over the last five years come to be a highly-respected and sought-after collection of tomorrow's leaders today".
Forbes 30 Under 30: Meet the 2019's Class of Game-changers in Technology
TECHNOLOGY
Nthabiseng Mosia, 28, South Africa, Co-Founder & CMO of Easy Solar
Evans Akanno, 29, Nigeria, Founder & CEO of Cregital
Micheal Paul Mollel, 29, Tanzania, Co-Founder & Executive Chairman of Jimz Technologies Co. Ltd
Nureshka Viranna, 27, South Africa, Co-Founder & Director of Shopli
Jacob Rugano, 29, Kenya, Co-Founder & Director of AfricarTrack International
Fred Oyetayo, 25, Nigeria, Founder & CEO of Fresible
Alpha Nury, 29, Senegal, Founder & CEO of Jamaa Funding
Hansley Noruthun, 27, Mauritius, Founder of Mauritius Space & Science Foundation
Schizzo Thompson, 29, Malawi, Founder & Managing Director of Sky Energy
Wilford Mwanza, 29, Zimbabwe, Founder & CEO of Fordolutions
Vèna Arielle Ahouansou, 25, Benin, Co-Founder & CEO of KEA Medicals
Damilola Olokesusi, 29, Nigeria, Co-Founder & CEO of Shuttlers Logistics Company
Diana Esther Wangari,, 27, Kenya, Co-Founder & Chief Medical Officer of Sagitarix
Chinedu Azodoh, 29, Nigeria, Co-Founder & Chief Growth Officer of Metro Africa Xpress (MAX)
Shaun Benjamin, 29, Zimbabwe, Co-Founder of Simba Solutions
Matthew Piper, 25 and Karidas Tshintsholo, 24, South Africa, Founders of Khula App
Courtney Bentley, 29, South Africa, Co-Founder & CEO of Visibility Insight
Josh Okpata, 27, Tochukwu Mbanugo, 29, Nigeria, Founders of Eazyhire
Muhammed Salisu Abdullahi, 28, Nigeria, Co-Founder & Managing Director of eTrash2Cash
Silas Adekunle, 26, Nigeria, Founder of Reach Robotics
Joshua Chibueze, 26, Somto Ifezue, 28 and Odunayo Eweniyi, 26, Nigeria, Founders of PiggyVest
Uka Eje, 29, Nigeria, Co-Founder & CEO of Thrive Agric
Melissa Mwale, 29, Zimbabwe, Founder of Hive Incorporation & Co-Founder of CryptoGem
Eric Muli, 27, Kenya, Founder & CEO of Odyssey Capital
Eric Rutayisire, 28, Rwanda, Founder & CEO of Charis UAS
Khalid Machchate, 26, Wissal Farsal, 27, Morocco, Founders of K&W Technologies
Siyabonga Thomas Tiwana, 29 & Tyrone Adams, 28, South Africa, Founders of Skywalk Innovations
Chika Madubuko, 27, Nigeria, Co-Founder & CEO of Greymate Care
Dorcas Owinoh, 28, Kenya, Co-Founder & Director of LakeHub
Marnus van Heerden, 29, Matthew Smith 26, Ndabenhle Ngulube, 28, South Africa, Founders of Pineapple App
©Forbes