Egypt's former President Mohamed Morsi, the country's first democratically elected head of state who was later ousted from power, has died.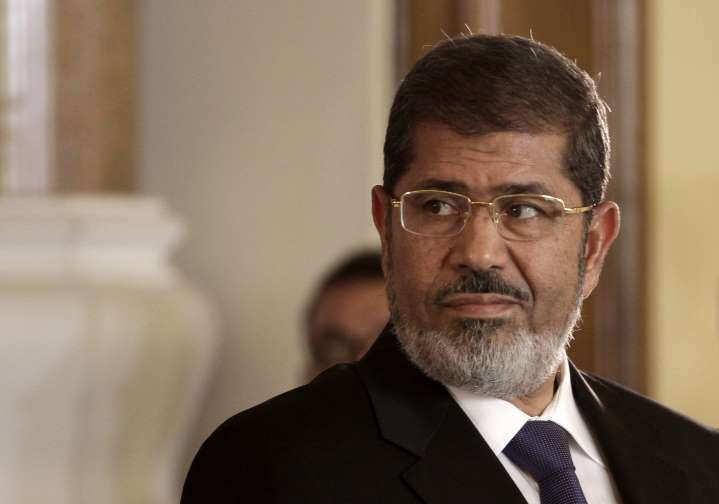 The 67-year-old died after fainting during a court session in Egypt's capital, Cairo.
Morsi became Egypt's first democratically elected president in 2012 after the Arab Spring uprising of the previous year saw the end of President Hosni Mubarak's 30-year rule.
He was then overthrown following mass protests a year after he took office as the country's first democratically elected leader
Morsi has faced multiple trials on charges that included spying for Iran and Qatar and for the killing of Egyptian protesters during demonstrations in 2012. He was on trial Monday facing charges of espionage related to suspected contacts with the Palestinian group Hamas, which has close ties to the Muslim Brotherhood.
Human Rights Watch has described the charges against Morsi as political. The group's Middle East director, Sarah Leah Whitson, said on Twitter Monday that Morsi's imprisonment was "cruel and inhumane" and said he was "deprived of family visits and medical care."
Amnesty International called for Egyptian authorities to conduct an impartial investigation into the circumstances of Morsi's death, including the medical care he was receiving.
Egypt's chief prosecutor said a team of forensic experts will examine Morsi's body to determine the cause of death.
Officials say security forces have been put on high alert following Morsi's death.
Burial
Egypt's former President Mohamed Morsi was buried on Tuesday in eastern Cairo, his son said, a day after he collapsed in court and died shortly after.
Morsi was buried early in the morning alongside other senior figures of the Muslim Brotherhood, his son, Ahmed Morsi, said on his Facebook page.