A gay politician has announced he is running to become President of Tunisia, where homosexuality is still illegal.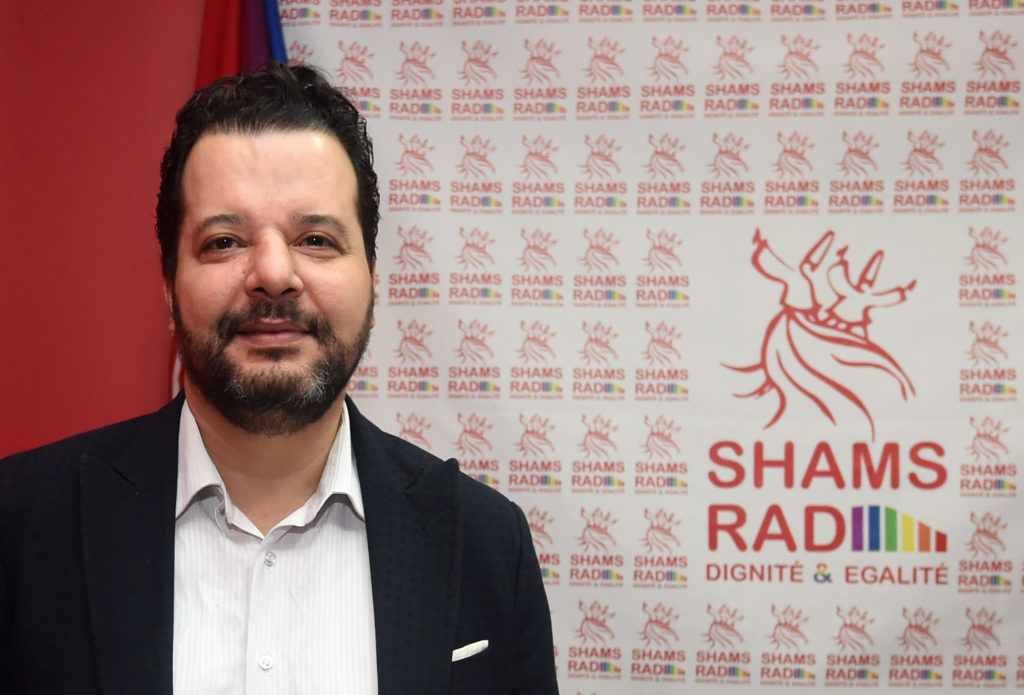 Mounir Baatour, the head of the country's fringe Liberal Party and a well-known campaigner for LGBT rights, has announced he will contest the country's Presidential elections on November 10.
The move is a bold step in Tunisia, where where gay sex is still illegal and LGBT+ people face routine discrimination and even forced anal probes.
The 48-year-old lawyer, who has faced arrest himself previously, has led efforts to challenge the law via Tunisian LGBT+ group Association Shams.
Baatour says he would stand for a progressive and modern Tunisia that defends the rights of all people and fights against corruption.
"I am openly gay," Baatour says. "I came out 20 years ago. I was jailed for three months for sodomy in 2013. There's no shame for me. There's no shame for any of us."
Baatour, his association and his relatively fringe Liberal party are children of Tunisia's revolution. In the years immediately following 2011, a number of gay rights groups emerged, led by Baatour's own Shams, calling for a repeal of anti-homosexual laws.
"I think we need to have a debate about homosexuality in Tunisia," says Baatour, who identifies as Muslim but doesn't practise.
"I'm not talking about promoting homosexuality, just about decriminalising it. Gay people don't do anyone any harm. They should be free to do what they want with their bodies. If, as Kais Saied has said, homosexuality is a sickness, then – even if I accept that – I have to ask, why are you putting sick people in jail?
"When you put gay people in jail for three years, what, do they come out straight? No. So they must return to jail for a further three years and then for the rest of their lives."
Though what Baatour is proposing might seem radical, it is not without precedent. In arguing his case, Baatour points to the country's first post-independence president, Habib Bourguiba, who in 1956 introduced landmark laws outlawing polygamy and introducing a code of women's rights that stands to this day.
"All of that at the time was controversial, a lot of people said it was against Islam. However, Bourguiba had the political will to impose it. In 1956, Tunisia was more conservative than it is now, but people came to accept it and still do."
However, while accepting that much of the attention on him focuses upon his stance on LGBT+ rights, Baatour is keen to stress that his candidacy is about more.
He wants to address many of Tunisia's underlying ills, from the state enterprises that continue to haemorrhage money, to the vast scale of the country's informal economy, to the environment, which remains a priority.
But above all, he says, is his commitment to promoting civil liberties and the rights of the individual.
Whether or not he is successful remains to be seen. However, for Baatour, the fight alone is worthwhile. If anything, he says, his campaign forces the other candidates to address the lack of progress on civil liberties and individual rights within Tunisia.