Global hunger has fallen more than a quarter since 2000, but conflict and climate shocks are beginning to reverse these gains.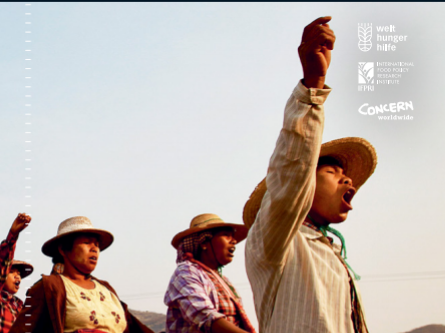 Nearly half of the 119 countries surveyed in this year's GHI (Global Humger Index) had "serious," "alarming" or "extremely alarming" hunger levels between 2012 and 2016, with war-torn Central African Republic worst affected, they are ranked as the hungriest country in Africa and the world, followed by Chad, Sierra Leone, Madagascar and Zambia.
About half of the populations in the hungriest countries (which are found mostly in Africa) are short of food
South Sudan and Somalia, which are at risk of renewed famine, were among 13 countries excluded from the index because of lack of data.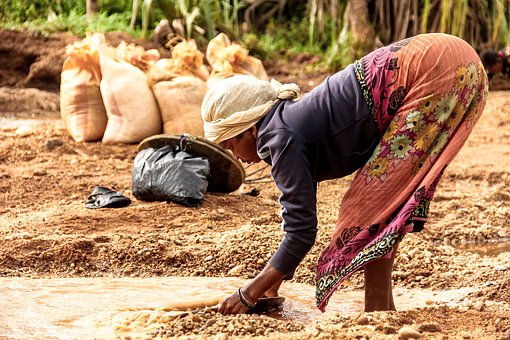 The United Nations said last month that global hunger levels had risen for the first time in more than a decade, now affecting 11 percent of the world's population, or 815 million people.
Famine struck parts of South Sudan earlier this year, the U.N. said, and there is a high risk that it could return there, as well as develop in other countries hit by conflict: northeast Nigeria, Somalia.
Although most of Nigeria is relatively food secure, the eight-year Islamist Boko Haram insurgency has left millions in the northeast at risk of starvation. Nigeria was ranked 25th most hungriest nation in Africa and 84th in the world.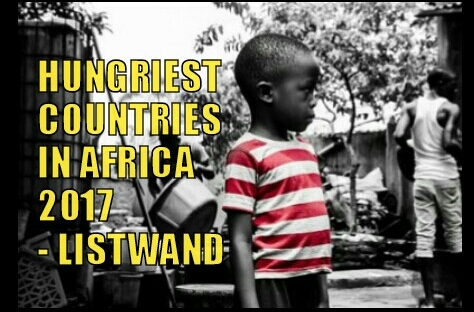 Here are the full list of the most Hungriest Countries in Africa 2017
1. Central African Republic
2. Chad
3. Sierra leone
4. Madagascar
5. Zambia
6. Sudan
7. Liberia
8. Niger
9.Zimbabwe
10. Angola
11. Ethiopia
12. Uganda
13. Rwanda
14. Djibouti
15. Guinea Bissau
16. Mozambique
17. Tanzania
18. Mali
19. Guinea
20. Burkina faso
The index is based on levels of hunger in the general population, and rates of wasting, stunting and deaths among children under 5 years old.