The World Health Organization's most recent data on global deaths has good news for the African continent, including fewer people dying of HIV/AIDS and malaria.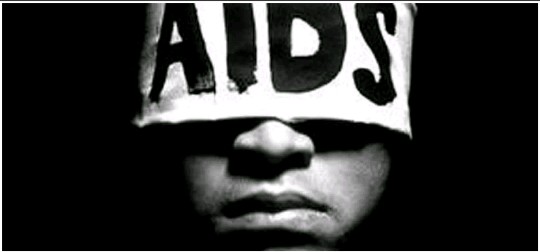 ​
The new death statistics researched by African fact-checking organization, Africa Check indicated that lifestyle diseases have taken over as the leading causes of death on the continent.
Lower respiratory tract infections top the list. These are caused by viruses and bacteria that target airways and lungs.
The most common diseases under this category is bronchitis or pneumonia which is responsible for 16% of global deaths of children younger than five.
HIV/AIDS took the number two position despite the increase in education on prevention and treatment.
An estimated 760,000 deaths from HIV/AIDS and related complications were recorded in Africa in 2015, against the 1 million deaths in 2010.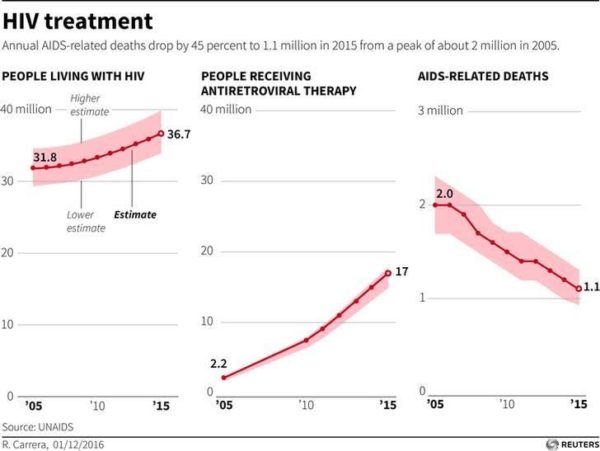 Image: Reuters
Diarrhoeal diseases take third spot. The disease is caused by viral, bacterial or parasitic infections.
88% of diarrhoeal deaths worldwide are due to unsafe water, poor sanitation and insufficient hygiene, according to the Centers for Disease Control and Prevention.
It is the second leading cause of death of children younger than five in Africa.
The next leading cause of death is stroke which has increased over the past five years from 406,595 (4.4% of deaths) to 451,000 deaths (4.9%) in 2015.
This disease occurs when blood flow to a region of the brain is interrupted by either a clot or bleeding, depriving the body of oxygen and nutrients.
The fifth leading cause of death in Africa is the ischaemic heart disease commonly known as heart attack.
It is the narrowing of the arteries of the heart due to the buildup of plaques causing less oxygen to reach portions of the heart. When fully blocked, damage is caused to the heart and death occurs.
In 2010, 389,785 deaths were as a result of heart attack (or 4.2% of total deaths). This increased in 2015 to an estimated 441,000 deaths (or 4.8% of the total).
In Africa, the majority of deaths in 2015, as in 2012, still remained largely due to preventable causes. It is worth noting that malaria has dropped off the top 5 list, allowing ischaemic heart disease to move into this list.
The estimates provided above are based on the latest available national information on deaths collected from national civil registration systems of deaths, with the underlying cause of death captured by the national authority or partner organizations…
www.weforum.org