15 people were killed and 700 others rescued in Kenya's yesterday terror attack.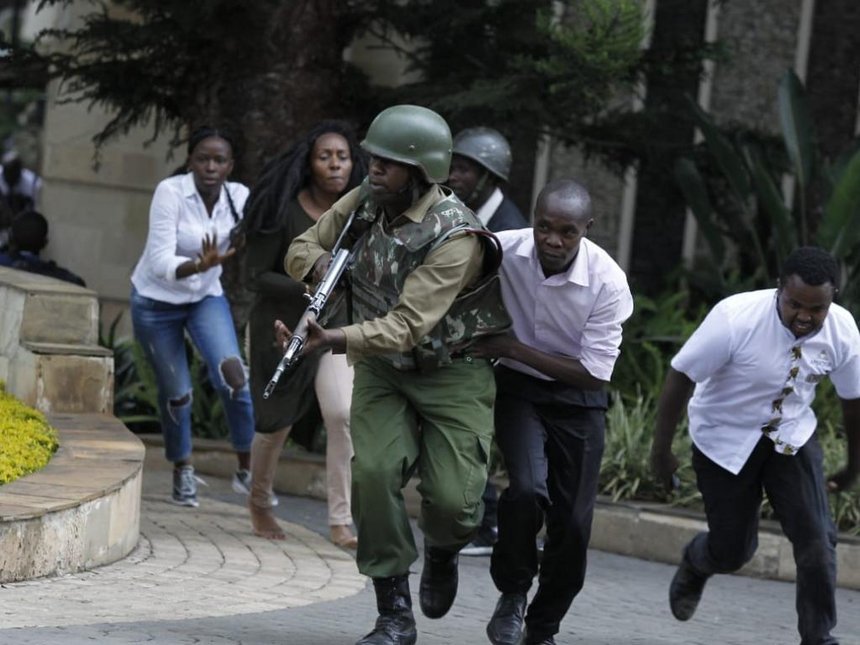 On Wednesday morning, a somber President Uhuru Kenyatta addressed the nation and announced the terror attack was over.
"Kenya was yesterday struck by gang of criminals who hoped to terrorize our people by committing acts of murder and mayhem. I can now confirm that as of about one hour ago, the security operation at Dusit complex is over and all the terrorists eliminated" said President Kenyatta.
President Kenyatta announced all the terrorists have been eliminated and vowed to bring all the perpetrators of the terror attack to justice.
He also wished all injured Kenyans a quick recovery.
" My heart and that of every Kenyan goes out to all of those innocent men and women were were violated , we wish the injured quick recovery," Said Kenyatta.
The Attack
Gunmen blasted their way into a hotel and office complex in the Kenyan capital on Tuesday, killing at least 15 people and sending workers diving under desks to escape an attack claimed by Somalia-based Islamist group al Shabaab.
More than 12 hours after the assault began at Nairobi's upscale 14 Riverside Drive complex, bursts of gunfire and blasts were heard in the area, undermining government assurances everything was under control.
The shots rang out at around 3:30 a.m. local time (0030 GMT) as a group of around 150 workers was escorted from a building where they had sought refuge. Many more remained inside and some needed first aid for gunshot wounds, a first responder told Reuters.
By 1 a.m. local time, 15 bodies had arrived at Chiromo Mortuary and more were expected, an attendant told Reuters.
Identification papers indicated that 11 were Kenyan, one was American and one was British, he said. The other two were not carrying documents.
Kenya has often been targeted by al Shabaab, who killed 67 people at the Westgate shopping center in 2013 and nearly 150 students at Garissa University in 2015. Al Shabaab says its attacks are revenge for Kenyan troops stationed inside Somalia, which has been riven by civil war since 1991.