African basketball fans may no longer have to look solely to the United States for fandom. A new African basketball league which will feature 12 teams is due for tip-off in January 2020.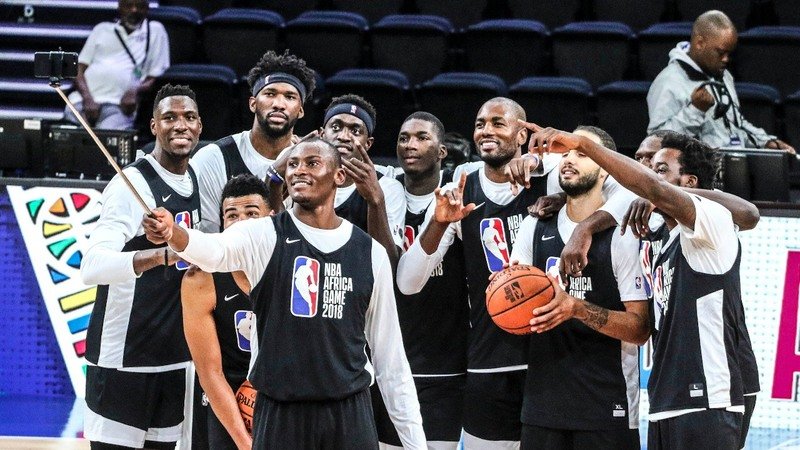 On Saturday at the annual NBA Africa luncheon which took place at the NBA All-Star Weekend, NBA commissioner Adam Silver and International Basketball Federation (Fiba) secretary general Andreas Zagklis officially announced the two organisations' plan to launch the Basketball African League (BAL).
The new professional league will feature 12 club teams from all over Africa, building on current Fiba-organised club competitions. The NBA and Fiba will conduct qualification tournaments later this year to identify the 12 teams that will represent the participating African countries, which will include Angola, Egypt, Kenya, Morocco, Nigeria, Rwanda, Senegal, South Africa and Tunisia.
No more than two teams from each country are allowed to qualify.
The two organisations have additional plans to contribute financially as well as with other resources towards the development of basketball in Africa, including training for players, coaches and referees as well as infrastructure development.
"The Basketball Africa League is an important next step in our continued development of the game of basketball in Africa," said Silver, who has oft noted growing African representation in the NBA. "Combined with our other programs on the continent, we are committed to using basketball as an economic engine to create new opportunities in sports, media and technology across Africa"
With South Africa's Basketball National League being a sorry excuse for a professional league and missing Basketball South Africa millions as well as being ranked well outside the top 100 in the world, South Africa has little chance of being part of the BAL in 2020.
But as NBA vice president and managing director of NBA Africa Amadou Gallo-Fall explains, South Africa, which has been the home of all three NBA Africa Games, could end up hosting one of the franchises because of the serious arena infrastructure challenges faced by many African nations.
More details about the new league, the NBA's first collaboration to operate a league outside of North America, will be announced at a later date.