A Nigerian lawyer who helped secure the release of more than 100 schoolgirls kidnapped by Boko Haram was on Monday awarded one of the United Nations' top prizes.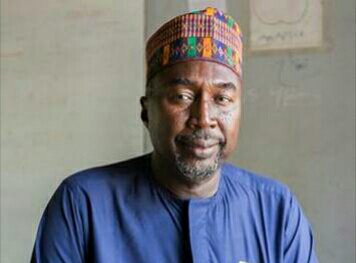 The UNHCR Nansen Refugee Award is awarded annually by the United Nations High Commissioner for Refugees (UNHCR) to an individual, group, or organization in recognition of outstanding service to the cause of refugees , displaced or stateless people. It was established in 1954.
The UNHCR (United Nations High Commissioner for Refugees) said Zannah Mustapha was given the annual Nansen award for his "crucial mediating" role as well as his work helping children affected by the long-running conflict.
Mr. Mustapha, who is in his late-50s, said the award was unexpected but he was "exceedingly happy" to have been chosen. "I look forward to being a worthy ambassador… for such a noble award," he said.
Mr. Mustapha set up The Future Prowess Islamic Foundation School 10 years ago, which has since proved a lifeline for children in conflict-riven and impoverished northeast Nigeria. The primary school has 540 pupils — more than half of them girls. Students include the children of Boko Haram fighters and Nigerian soldiers. Mr. Mustapha is a well-known figure in northeast Nigeria having previously represented the family of Mohammed Yusuf, the founder of Boko Haram who died in police custody in 2009.