More than 1,600 people have died or gone missing while attempting to reach Europe so far this year, UNCHR's new Desperate Journeys report shows.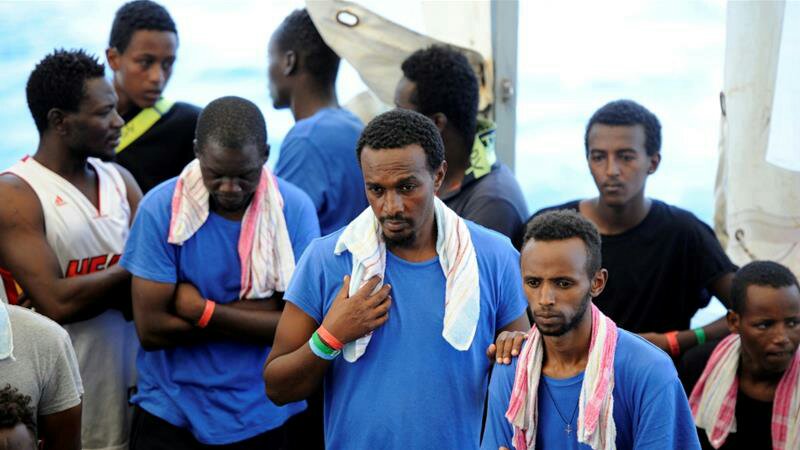 The report released on Monday reveals that while the number of crossings has fallen, the deaths have risen, making the voyage more deadly in percentage terms for those who venture across.
According to the report, people smugglers are taking greater risks in the journey due to increased surveillance.
A total of 2,276 people died last year while trying to cross, this represented one death for every 42 arrivals.
This year, it is 1,095 deaths, or one out of every 18 arrivals. In June alone, the proportion hit one death for every seven arrivals. About 500 people have gone missing.
"This report once again confirms the Mediterranean as one of the world's deadliest sea crossings," said UNHCR's Director of the Bureau for Europe, Pascale Moreau.
"With the number of people arriving on European shores falling, this is no longer a test of whether Europe can manage the numbers, but whether Europe can muster the humanity to save lives," she added.
People travelling to Europe continue to do so for different reasons.
Some continue to flee armed conflict and human rights violations, while others seek international protection on account of religious, ethnic or political persecution or to escape different forms of sexual or gender-based violence, the report revealed.
On the Central Mediterranean route so far this year, there have been 10 separate incidents in which 50 or more people died – most after departing from Libya .
"The reason the traffic has become more deadly is that the traffickers are taking more risk, because there is more surveillance exercised by the Libyan coast guards," said Vincent Cochetel, UNHCR's special envoy for the central Mediterranean.
Seven of those incidents have been since June alone, UNHCR said.
"This is not new, we have highlighted this for a while now," Maria Jesus Vega a spokesperson from UNCHR in Spain told Al Jazeera.
"We need a regional response, this not an exclusive problem from those countries that are in the outer border, such as Italy, Greece or
Spain ."
And while people risk their lives in the journey, this is not the only time they are at risk.
"People aiming to reach to Europe risk their lives multiple times," Vega said.
"They risk their lives when they try to flee conflict in their countries, when they need to cross the borders with no authorisation, and when they fall in the hands of traffickers and mafias that promise to take them," she explained.
Aljazeera