New World Wealth and AfrAsia Bank have published the latest African Wealth Report, showing the levels of wealth of various African nations at the end of 2018.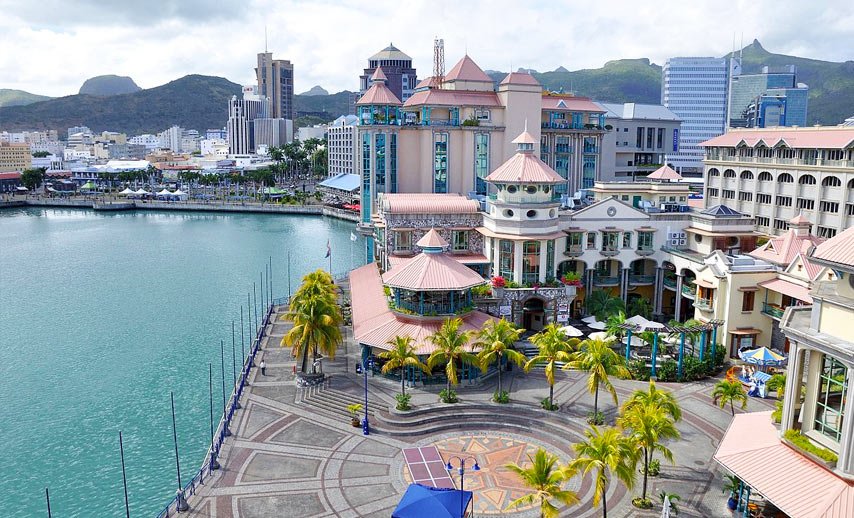 According to the report, South Africa is still the richest country in Africa, with the high net worth (HNWI) population of 39,200 people holding the most wealth at $649 billion.
This is double that of the second wealthiest African nation, Egypt, where the HNWI population of 16,700 people holds $303 billion.
Egypt is followed by Nigeria ($225 billion), Morocco ($114 billion) and Kenya ($93 billion).
Total wealth held on the continent amounts to US$2.2 trillion. Around US$920 billion (42%) of this is held by HNWIs, New World Wealth said.
City Ranking
Nigeria ranks even lower in the statistics for the wealthiest cities in Africa. In the list ruled by Johannesburg, Capetown (both in South Africa), and Egypt's Cairo, Lagos, Nigeria is ranked the fourth.
Total wealth held in Johannesburg amounts to US$248 billion, while total wealth held by Cape Town amounting to US$133 billion.
Total wealth held in Cairo amounts to US$129 billion – and the city is home to more billionaires than any other African city (four billionaires live there, compared to just two in Johannesburg).
Despite being the largest city in the continent in terms of population and Gross domestic products (GDP), Lagos only has a total wealth of $96 billion.
This is the largest city in Africa, in terms of population and GDP (but not in terms of wealth).
As of December 2018, Africa has a total wealth of $2.2 trillion, 42 per cent of which is belongs to HNWIs. This shows the alarming disparity between the rich and poor.
Richest Countries in Africa 2019
1. South Africa – $649 billion
The World Bank classifies South Africa as an upper-middle-income economy, and a newly industrialised country. Its economy is the second-largest in Africa, and the 33rd-largest in the world. In terms of purchasing power parity, South Africa has the seventh-highest per capita income in Africa. However, poverty and inequality remain widespread, with about a quarter of the population unemployed and living on less than US$1.25 a day.
2. Egypt – $303 billion
The sovereign state of Egypt is considered to be a regional power in North Africa, the Middle East and the Muslim world, and a middle power worldwide. Egypt's economy is one of the largest and most diversified in the Middle East, and is projected to become one of the largest in the world in the 21st century. Egypt is Africa's third largest economy (after South Africa).
3. Nigeria – $225 billion
Nigeria is often referred to as the "Giant of Africa", owing to its large population and economy. With over 190 million inhabitants, Nigeria is the most populous country in Africa and the seventh most populous country in the world. Nigeria has the third-largest youth population in the world, after India and China, with more than 90 million of its population under age 18.
Nigeria is Africa's largest economy as of 2019, worth more than $500 billion and $1 trillion in terms of nominal GDP and purchasing power parity respectively. It overtook South Africa to become Africa's largest economy in 2014.
4. Morocco – $114 billion
Morocco's economy is considered a relatively liberal economy governed by the law of supply and demand. Since 1993, the country has followed a policy of privatisation of certain economic sectors which used to be in the hands of the government. Morocco has become a major player in African economic affairs, and is the 5th largest African economy by GDP (PPP).
5. Kenya – $93 billion
Kenya's economy is the largest in eastern and central Africa. with Nairobi serving as a major regional commercial hub. Agriculture is the largest sector; tea and coffee are traditional cash crops, while fresh flowers are a fast-growing export. The service industry is also a major economic driver, particularly tourism.
Kenya is the 6th largest African economy.
6. Angola – $69 billion
Angola has vast mineral and petroleum reserves , and its economy is among the fastest-growing in the world, especially since the end of the civil war; however, the standard of living remains low for most of the population.
Angola's economy has in recent years moved on from the disarray caused by a quarter-century of Angolan civil war to become the fastest-growing economy in Africa and one of the fastest-growing in the world, with an average GDP growth of 20% between 2005 and 2007.
7. Ghana – $59 billion
Ghana's $59 billion economy relies on commodities, including oil, gold, and cocoa, and expanded 8.5 percent last year as it's Sankofa crude field opened in May. It became an oil producer in 2010 and its growth booms and busts have been closely linked to oil since.
Ghana is classified as a middle income country. Services account for 50% of GDP, followed by manufacturing (24.1%), extractive industries (5%), and taxes (20.9%).
8. Ethiopia – $57 billion
According to the IMF, Ethiopia is the fastest growing economy in Africa, Ethiopia Africa's eighth-biggest economy, is now expected to grow 8.5 percent this year.
In spite of fast growth in recent years, GDP per capita is one of the lowest in the world, and the economy faces a number of serious structural problems. However, with a focused investment in public infrastructure and industrial parks, Ethiopia's economy is addressing its structural problems to become a hub for light manufacturing in Africa.
9. Tanzania – $57 billion
As at 2018, according to the IMF, Tanzania's gross domestic product (GDP) was an estimated $56.7 billion (nominal), or $176.5 billion on a purchasing power parity (PPP) basis. GDP per capita (PPP) was $3,457.
From 2009 through 2013, Tanzania's per capita GDP (based on constant local currency) grew an average of 3.5% per year, higher than any other member of the East African Community (EAC) and exceeded by only nine countries in Sub-Saharan Africa: the Democratic Republic of the Congo, Ethiopia, Ghana, Lesotho, Liberia, Mozambique, Sierra Leone, Zambia, and Zimbabwe.
Richest States in Africa
The table below features the richest areas in Africa
City | Total wealth held | HNWIs ($1m+)
1. Johannesburg – $248 billion (16, 600 Millionaires)
2. Cape Town – $133 billion (7, 100 Millionaires)
3. Cairo – $129 billion (8, 200 Millionaires)
4. Lagos – $96 billion (5, 400 Millionaires)
5. Durban & Umhlanga – $54 billion (3, 300 Millionaires)
6. Nairobi – $49 billion (6, 200 Millionaires)
7. Pretoria – $45 billion (2, 600 Millionaires)
8. Luanda – $42 billion (2, 600 Millionaires)
9. Casablanca – $39 billion (2, 200 Millionaires)
10. Accra – $35 billion (2, 400 Millionaires)