On Tuesday afternoon (17 April), the Department of Science and Technology will send-off Africa's largest and most advanced cube satellite to India from where it where it is expected to be launched in July.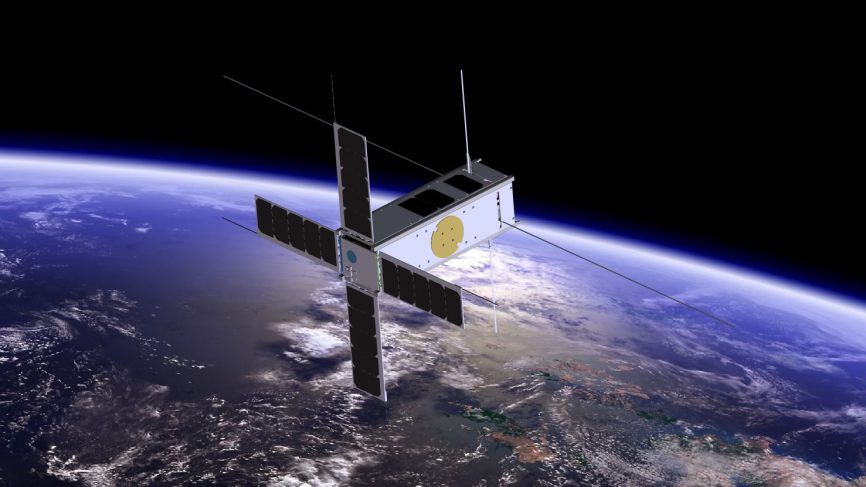 The 4kg ZACUBE-2 was developed by the Cape Peninsula University of Technology (CPUT) and the French South African Institute of Technology (F'SATI), and is the second nano-satellite to be developed at the university.
In 2013, The ZACUBE-1 (also known as TshepisoSAT) was launched in for space weather research containing a high-frequency beacon that can beam messages from space
"The experiences gained then through the French-South African cooperation in satellite engineering, have resulted into the completion of ZACUBE-2," the department said.
"The 10 x 10 x 10 x 30 cm satellite will track boats along South Africa's coasts and proactively detect forest fires through an imager payload developed by the Council for Scientific and Industrial Research (CSIR)."
The department added that the satellite is the precursor to future nano-satellites, expected to constitute the next satellite constellation to be launched by the South African government as part of the Operation Phakisa blue economy programme over the next four years.
The project is funded by the Department of Science and Technology (DST), and managed by the South African National Space Agency (SANSA) in close cooperation with the University of Montpellier, the French Embassy and the Paris Chamber of Commerce.
"SANSA strives to grow the local space industry through product, services and skills development," said CEO, Dr Val Munsami.
"Supporting such programmes as ZACube-2, enables the country to benefit from trained and experienced young space engineering experts," he said.