Senegalese President Macky Sall has been declared winner of Sunday's election with more than 58 percent of the vote beating four other challengers.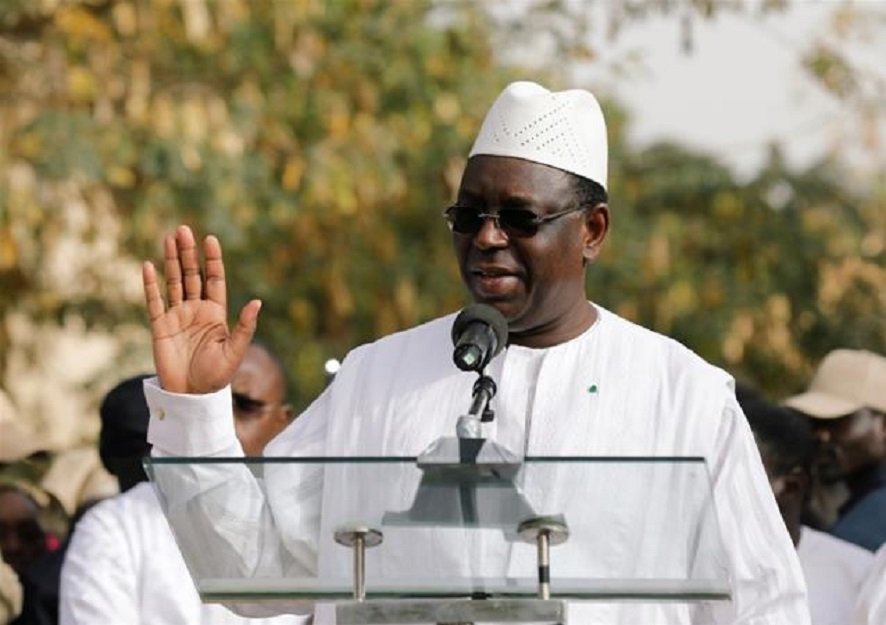 His victory follows that of Nigerian President Muhammadu Buhari who also retained his seat by defeating his closest rival Atiku Abubakar by over 3 million votes.
Unlike Nigeria, voting was calm in Senegal where 66% of the 6.6 million electorates and the diaspora cast their ballots. Sall needed a majority of the vote to avoid a runoff and he successfully secured 58.27 percent.
The four challengers have rejected the results but rule out a legal challenge. "It is clear that the incumbent candidate has confiscated the will of the Senegalese people and will be alone to face the consequences before the people and before history," said Idrissa Seck, a former prime minister who came second in the election with 21% of the votes.
Since assuming office, Sall has overseen a lot of construction projects including highways, electricity, a half a billion-dollar international airport, and the futuristic city of Diamniadio.
The 57-year-old also recently inaugurated the Senegambia bridge with his Gambian counterpart, Adama Barrow, in a move which is expected to enhance trade between both countries.
In spite of the numerous infrastructure projects under Sall, more than one-third of Senegal's 15 million population still live below the poverty line, according to the UN. Corruption and unemployment have also been some of the hurdles for the incumbent administration, analysts say.
France, which is the country's former colonial ruler still has an influence on Senegal – both culturally and economically – and this has been a major topic ahead of the polls.
Macky Sall will remain president for another five years to end his second term as stipulated by the 2016 constitutional reforms.
©F2FAfrica