It was a continental gathering meant to connect and improve Africa's tech ecosystem. But as organizers of the AfriLabs Gathering arrived in the Tanzanian city of Dar es Salaam two days before the conference began on Oct. 11, they were faced with a hitch: new visa rules that would stop participants from specific African countries from attendance.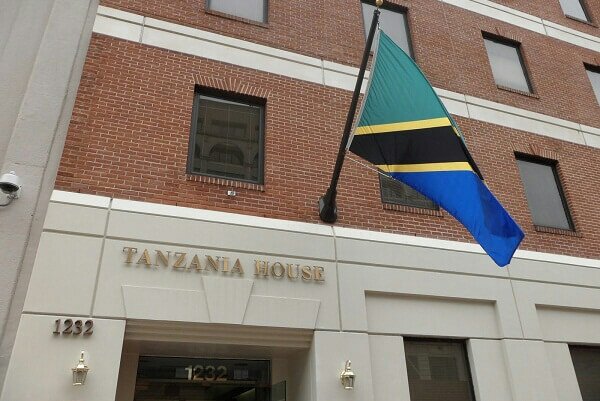 Tanzania has a visa on arrival policy for many African states, but recently changed rules for some nations. These include citizens from Ethiopia, Djibouti, and Nigeria, who previously didn't have to apply for visas but now have to do so at least three months before their visit.
AfriLabs, which supports 123 innovation centers across 34 African countries, said the issue was "a cause for concern especially for travelers that have been turned back at the airport in their countries or in Dar es Salaam as they arrived." This was the organization's third annual gathering: previous events took place in Accra, Ghana, and Cairo, Egypt.
After scurrying for help, the organization said Tanzanian officials were given a list of all attendants and "informed" to grant delegates visas on arrival. Even though the conference went underway, including an appearance by former Tanzanian president Jakaya Kikwete, it wasn't immediately clear how many people from these nations were denied access to Tanzania.
But more than anything, the new visa regime showcased the difficulties of traveling across Africa as an African.
Yet, Magufuli's government is at odds with a growing trend to improving openness between African countries making is getting easier for African nationals. Several countries, including Rwanda, Ghana, and Ethiopia this week, have introduced visa-on-arrival or visa-free entry for African citizens. But that doesn't substitute for the fact that the continent still has some of the least powerful passports in the world with inter-African travel still hindered by expensive airfare and strict visa rules. For example, Americans or Europeans visiting Tanzania can get a visa-on-arrival at the airport with relative ease.
Some social media users from the affected countries reacted with dismay, with some saying they were canceling their vacation plans to Tanzania. "Africans seem unwelcome everywhere, starting with our own continent," Rebecca Enonchong, the board chair of AfriLabs, said on Twitter."How can we cry when western countries deny visas but yet refuse entry to our own?"
Quartz