Africa has made strides towards relaxing visa rules, a move that is seen by integrationists as a great platform to promote intra-African trade and development on the continent.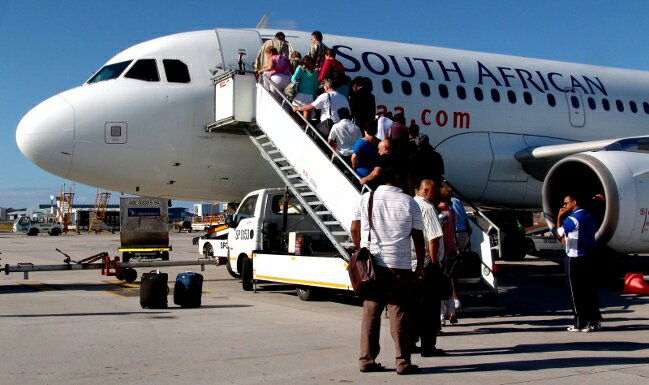 Restrictions on movement across borders hinder trade, economic growth and inclusion.
One of Africa's goals is to become 'One Africa' as stipulated in the African Union's (AU) Agenda 2063. To achieve this, the continent has to open its borders to ease movement of both goods and humans.
In the African Development Bank's Africa Visa Openness Report 2016, Africans needed a visa to 55% of other African countries. Only 13 out of the 54 countries on the continent, have liberal access (visa-free or visa on arrival) to Africans.
Integrationists observe that visa-free regimes promote intra-African trade and investment, facilitate business and create employment opportunities.
2017 was a good year which saw many changes pertaining travelling being made.
In 2017, Kenya abolished acquiring a visa beforehand, but instead receives a visa on arrival.
Kenyan president Uhuru Kenyatta announced this during his inauguration for a second term in office.
"The free movement of people on our continent has always been a cornerstone of Pan-African brotherhood and fraternity," Kenyatta said. "The freer we are to travel and live with one another, the more integrated and appreciative of our diversity, we will become."
Over the last couple of years, people have enjoyed easier movements thanks to AU's push for visa openness across the continent.
Ghana is one example that has relaxed its visa requirements, followed by the Republic of Benin. Other countries which have reviewed partially or in totality their visa requirements include Mauritius, Rwanda, Namibia, Zimbabwe and Seychelles-which has had no visa requirements for long.
Last two years, the AU launched a continental passport, currently being issued to AU heads of state and government, and other key leaders. Governments are expected to roll it out to their citizens by 2018.
Credit: Africanexponent