TripAdvisor has released their top airlines as voted by travellers, and South Africa's FlySafair topped the list as one of the best airlines in Africa and Indian Ocean, as well as one of two winners in the Best Economy Class category for the same region.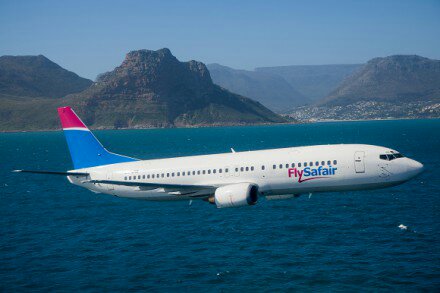 FlySafair is the only local airline to have it made on the coveted list, and shares the top spot for the region with Air Austral, a French airline, and RwandAir from Rwanda. It shares the Economy Class category also with Air Austral, while Ethiopian Airlines wins the Best Business Class category for the African and Indian Ocean region.
TripAdvisor's Travellers' Choice Awards are based on the reviews and ratings that people have left on the website in the last 12 months.
Kirby Gordon, FlySafair's Head of Sales and Distribution, relayed how proud the airline is of this win and how consumers have described the airline in their personal reviews.
"When we started FlySafair it was obvious to us that focusing on strong basics like affordability, punctuality and friendly service would help us win consumer favour in a very competitive market. To have travellers acknowledge FlySafair for these things, gives us confidence that we are on the right track."
The airline also rated very highly under Value for Money and Cleanliness.
"We're thrilled to recognise the global TripAdvisor community's favourite airlines and shine a spotlight on the carriers around the world that provide the very best flying experiences, including FlySafair," says Bryan Saltzburg, Senior Vice President and General Manager for TripAdvisor Flights.
"As the airline industry introduces new fare products and a widening array of in-flight offerings, consumers continue to seek out the carriers that deliver value and a quality experience."