Wesley Snipes, Rick Ross will be in the long-awaited Coming to America sequel, which stars Eddie Murphy and Arsenio Hall.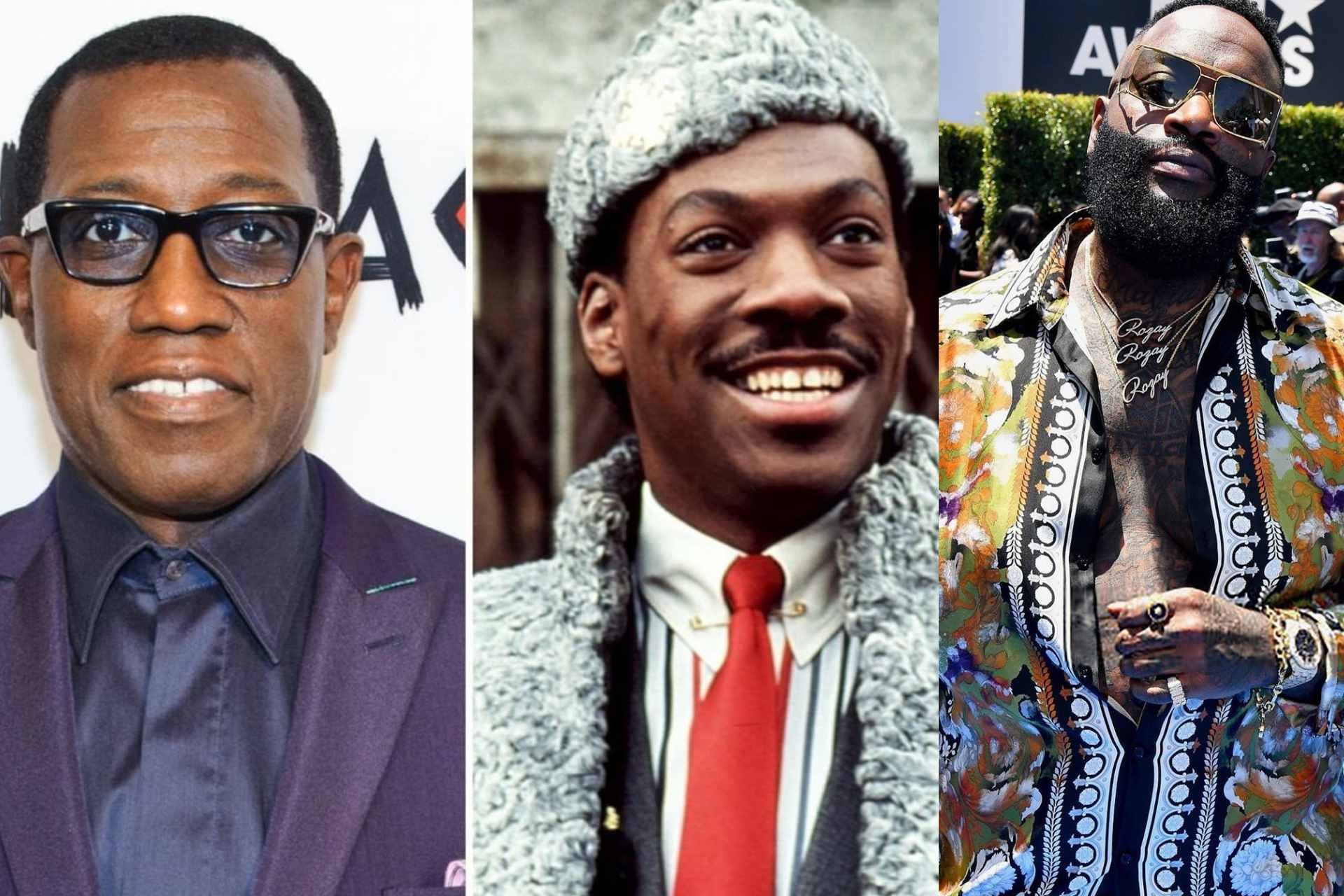 According to Deadline, veteran actor James Earl Jones and Paul Bates will return to the sequel to reprise their respective roles as "King Jaffe Joffer", Akeem's father and King of Zamunda and "Oha", the servant loyal to the crown.
The new additions to the highly anticipated Hollywood movie include Wesley Snipes, who will reportedly play "General Izzi", the leader of Zamunda's neighbouring country; KiKi Layne, who will play Prince Akeem's daughter, as well as, Jermaine Fowler, who would play Akeem's long lost son.
Multi-platinum selling rapper Rick Ross has also reportedly made the cast though his role hasn't been revealed. However, Ross did reveal that production is already underway at his estate in Atlanta during his appearance on Nick Cannon Mornings on Power 106 in Los Angeles.In the first instalment of the movie released in 1988, Akeem (Eddie Murphy) leaves the Kingdom of Zamunda to America, where he seeks a wife. He is accompanied by his aide Semmi (Arsenio Hall).
In the second instalment, Akeem has just found out that he left a son in America and travels back in search of the next heir of the Kingdom of Zamunda.Set to be released in theatres next year, Black-ish creator Kenya Barris was chosen to re-write the script by original writers and executive produce it.
Murphy and Kevin Misher are slated as the producers and Craig Brewer as the director, according to an announcement by Paramount.