Nigeria has been ranked second in Knight Frank's Wealth Report 2020 list of African countries with the highest numbers of ultra-rich individuals.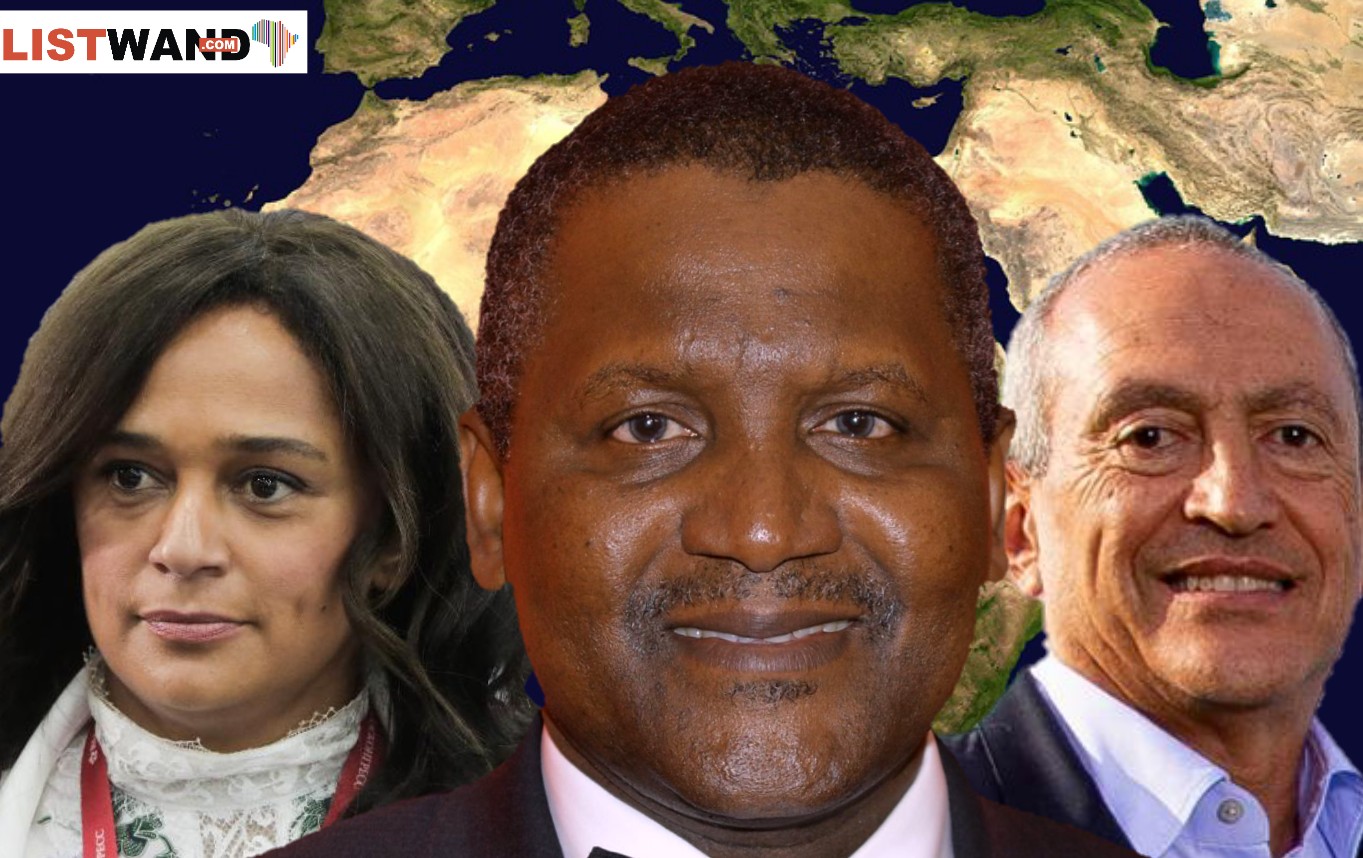 Nigeria, according to the report has 724 ultra-high net worth individuals, worth over US$30 million each (N10.96 billion)
According to Knight Frank's global wealth report, 724 ultra-high net worth individuals in the country, are worth over US$30 million each (N10.96 billion)
South Africa is leading the continent with 1,033 such individuals followed by Nigeria with 724, Morocco is third 215 and Kenya.
At the global level, the United States occupies the number one seat with 240,575 ultra-rich people. They are followed by Asian economic powerhouse, China, with 61,587 people.
The third spot at the world level is dominated by the European giant Germany with 23,078 people while the European country of France is also on the fourth spot with 18,776 people.
The report notes that the number of ultra-high net worth individuals rose by 6.4 percent in 2019, despite the fact that the year was characterised with a tumultuous economic experience.
The total number of ultra-rich people now stands at 513,244, with 31,000 added in 2019.
According to this year's Forbes ranking, Aliko Dangote of Nigeria is Africa's richest person (for the 9th year in a row). His networth is estimated at $10.1 billion.
The second richest in Africa is Egyptian billionaire Nassef Sawiris. He runs OCI, one of the world's largest nitrogen fertilizer producers, with plants in Texas and Iowa. He is currently worth an estimated $8 billion.
Mike Adenuga ($7.7 billion), Nicky Oppenheimer ($7.7 billion) and Johann Rupert ($6.6 billion) completes the tip65 richest in Africa.
Of Africa's 54 nations, only 8 countries have billionaires: Egypt and South Africa are tied with five billionaires each, followed by Nigeria with four and Morocco with two.
Algeria, Angola, Tanzania and Zimbabwe all had one billionaire each.
Altogether the continent's billionaires are worth a combined $73.4 billion, up from $68.7 billion a year ago, mostly due to higher stock prices. Of these tycoons, eight saw their fortunes rise or fall by at least $700 million.