A scourge that Africa's leadership inflicts on their people is presiding over derelict and ailing health systems, while they get treatment at top hospital in European, American and Asian lands. African hospitals are not built for African presidents.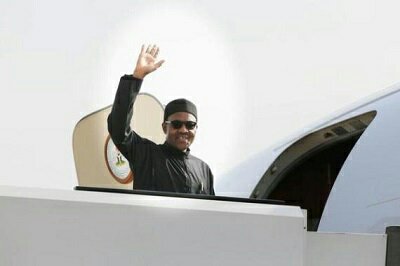 One of the most common phenomena across the African continent is that of African leaders seeking medical treatment abroad. It is such a rare case to see an African president or prime minister getting medical treatment in their own countries (a notable exception is Nelson Mandela, who received treatment and care in his own country until he passed away).
The average African citizen may also wish to get first-class medical treatment abroad. But it just remains a pipe dream. The majority of the people are treated by our own doctors in our own hospitals, sometimes derelict hospitals. In Africa, ill health is one of the major characteristics. A lot of people do not even have medical aid. That is not the concern of the African president. As long as he gets his treatment overseas, all is settled for them.
It seems only reasonable to say that African hospitals are not built for African presidents. A few of them use these. The rest, it is something else. This just goes on to highlight the magnitude of the ailing and crippled health system in African countries. When seriously ill, an African leader simply won't get treated in his own country, and yet, the citizens toil it all out at public hospitals, frantically battling for their lives. We can't afford to go overseas for medical treatment.
A host of deadly diseases ceaselessly ravages Africa, tearing its children into shreds. Populations in many countries have high mortality rates, maternal mortality rates, infant mortality rates, and TB and HIV infection, compared to other regions. Ebola has shown it's ugly face and many people have been devoured especially in Guinea, Sierra Leone and Liberia. In the Democratic Republic of Congo, Ebola has shown its ugly face too. These grim diseases swallow us without even boarding a plane to France, Belgium, USA, UK, or wherever. What about the African president?
There are many examples of African presidents who have sought treatment abroad. Some actually died in office while on treatment abroad, or at least they had received treatment abroad. In March 1984, President Ahmed Sekou Toure of Guinea at age 62 passed away after 26 years as President. He was undergoing cardiac treatment in the USA where he had been rushed after being stricken in Saudi Arabia the previous day.
In February 2005, after 38 years in office, President Gnassingbe Eyadema died on board the aircraft that was evacuating him for emergency treatment abroad. Some information said that he was already dead by the time he was put on the plane. At the time of his death, he was the longest-serving head of state in Africa.
In August 2008, President Levy Mwanawasa of Zambia died in office. Aged 59, he passed away in France where he was evacuated after he collapsed at a meeting in Egypt. He had been in office for six years. In the same year in December, Guinea's President Lansana Conté, 74, died in Conakry. He had been receiving treatment overseas, including in Switzerland and Morocco, for many years. He was President for 24 years.
In June 2009 it was Gabon's President Omar Bongo Ondimba who passed on at age 73 in Spain. He had ruled for 38 years.
In May 2010 Nigeria's President Umaru Musa Yar'Adua died at age 58 in Abuja. He had returned from Saudi Arabia two months earlier where he had been receiving treatment. He spent three months overseas receiving treatment on his last trip abroad.
In July 2012, Ghana's President John Atta Mills died in Accra at age 68. He had been in office for almost three years. Rumours of his ill health circulated for several months before his death, including when he went to the USA for treatment. He and his ministers denied that he was in poor health.
In April 2012, Malawi's President Bingu wa Mutharika died at age 78 in Lusaka. Several reports said that he died in South Africa where he was flown to receive treatment. He was in office for eight years.
In August 2012, Ethiopian leader Meles Zenawi died at 57 in Belgium where had been receiving treatment for some time. The Prime Minister and head of government had ruled the country for 17 years.
In November 2012, Guinea Bissau's President Bacai Sanha, 64, passed away in a hospital in Paris. He had ruled for only three years. Most recently in October 2014, President Michael Sata of Zambia died in London. He was 77 years old and had been in office for three years.
You can agree that the list is endless. We have the likes of Robert Mugabe of Zimbabwe and Muhamadu Buhari of Nigeria, with the former incessantly visiting countries in the Far East like Singapore for treatment while the latter regularly goes to London. Angola's president Dos Santos regularly gets treated in Spain for illnesses that are never disclosed. Often times we are not told of the reasons why they have left the country other than "routine check-ups" or "official reasons." Even when they die, it takes the officials weeks or months to officially announce the deaths. When they are sick, the illness is never told.
What usually happens with these overseas treatments is that the presidents are treated at the expense of the taxpayer. They are flown at the expense of the taxpayer. Meanwhile, the taxpayer is left to languish in a weak hospital which may even struggle to provide the necessary medicines. The taxpayer's money is abused. is something that our presidents take us for granted. Why are they afraid to get treated in their very own countries? Fix your countries, dear African presidents.