Chief Anthony Enahoro was one of Nigeria's foremost anti-colonial and pro-democracy activists. He is renowned as the parliamentarian who moved the first motion envisaging independence in 1953.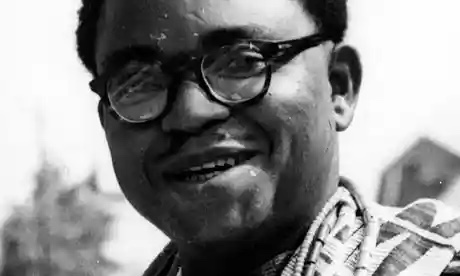 Enahoro was born in 1922 in Uromi to Esan parents, his grandfather was Ogbidi Okojie, an Esan chief who is remembered for his opposition to British rule.
Chief Anthony Enahoro was educated in Uromi and Owo, and then at the elite King's college in Lagos. Although his father wanted him to be a lawyer or a civil servant which was in vogue then, he chose journalism, in part because it went hand in hand with politics which he was passionate about.
In 1944 Enahoro became the editor of Nnamdi Azikiwe's newspaper, the Southern Nigerian Defender at the age of 21 becoming the youngest newspaper editor in the history of Nigeria. He would later go on to become the editor of the Daily Comet in Lagos (1945-49) and associate editor of West African Pilot (1950-52).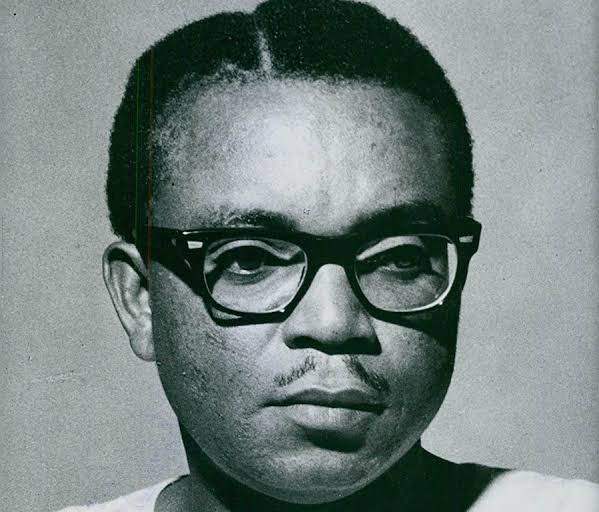 Enahoro was prominent in politics at a time when British colonial masters were envisaging rapid change. He was twice jailed for sedition by the colonial government, for an article mocking a former governor, and then for a speech allegedly inciting Nigerian troops serving in the British army.
In 1950 at the age of 27, Enahoro founded the Mid-West Party. A year later the Mid-West Party became part of Chief Obafemi Awolowo's Action Group in 1951.
Enahoro was rewarded with political advancement, becoming a member of the Federal House of Assembly.
In 1953, Enahoro became the first Nigerian to move the motion for Nigeria's independence, however, his motion suffered a setback in parliament with the northern members of parliament staging a walkout as a consequence of the motion. After several political setbacks and defeats in parliament, independence was eventually granted to Nigeria on 1 October 1960.
Post-independence, Enahoro was imprisoned for "treasonable felony". After his release, he had a spell as one of the ablest advocates of Nigerian unity during the Biafran civil war (1967-70).
Enahoro would later go on to become the chairman of the Movement for National Reformation, MNR, as well as the Pro-National Conference Organisation (PRONACO)
In 1982, he was conferred with the national honour of Commander, Order of the Federal Republic, CFR, in recognition for his tireless contribution to the Nigerian state.
In 1993 after the annulment of the June 12 election results by the preceding military president Ibrahim Babangida and the subsequent government takeover by General Sani Abacha later that year.
Enahoro in conjunction with other pro-democracy and human rights groups formed the pro-democracy group National Democratic Coalition (NADECO) and under his leadership, NADECO pestered the military government of Sani Abacha to step down in favor of the winner of the 12 June 1993 election, M. K. O. Abiola, this they did until Abacha's death in 1998.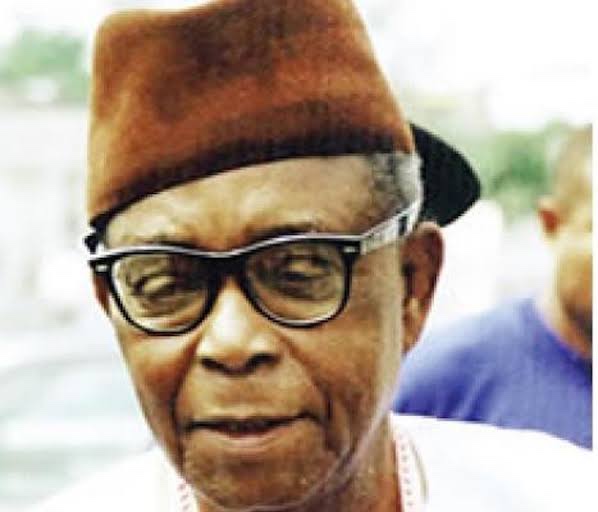 Chief Anthony Enahoro died in 2010 at the age of 87 after a protracted battle with diabetes at his residence in Benin. Today he is regarded by academics and many Nigerians as the "Father of Nigeria State"