The month of February is a month set aside to teach history as it relates specifically to African Americans, their impact on sociopolitical events, and their contributions to society as a whole. Every black person knows about Dr. Martin Luther King Jr. , but there were thousands of amazing people who fought for civil rights and did wondrous things for humanity.
Here are five amazing black women in History You Really Should Know About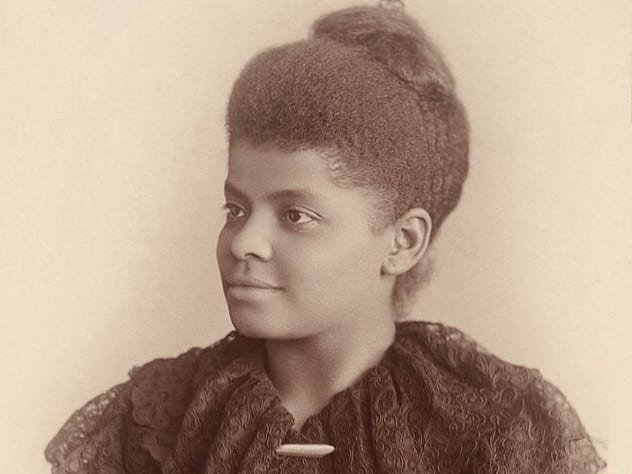 1. Dr. Mae Jemison
Mae Carol Jemison was born in Decatur, Alabama, in 1956 but moved with her family at the age of three to Chicago, where she could take advantage of a better education. That education served her well, as she is best known for being the first African American woman to travel into space . She was a part of the crew of the Space Shuttle Endeavor on September 12, 1992. All told, she spent 190 hours, 30 minutes, and 23 seconds in space, but that was hardly the only amazing achievement in her life. Prior to joining NASA's astronaut corps, she served in the Peace Corps for two years, during which she used her training as a physician in Liberia and Sierra Leone.
She remained with NASA until 1993, when she left to found a company that researched the application of technology in daily life. Her work with NASA earned her an appearance on an episode of Star Trek: The Next Generation , in which she played Lieutenant Palmer. She holds nine honorary doctorates (in addition to her Ph.D.) in engineering, science, letters, and the humanities.
2. Claudette Colvin
While most people in the United States and around the world know the name Rosa Parks, far fewer are aware of another pioneer in the
Civil Rights Movement named Claudette Colvin. Nine months before Parks refused to give up her seat, Colvin did the same at the age of 15 in Montgomery, Alabama. She was arrested and became one of five plaintiffs challenging Montgomery's segregated bus laws the following year. Browder v. Gayle went all the way to the Supreme Court in 1956. Colvin was the last to testify in the case, which ultimately determined the Alabama laws unconstitutional.
She wasn't recognized by many of the black leaders in the movement at the time due to being so young. She was also unmarried and pregnant and had no civil rights training, but she wasn't bitter about not being recognized in the same way as Parks: "I'm not disappointed. Let the people know Rosa Parks was the right person for the boycott. But also let them know that the attorneys took four other women to the Supreme Court to challenge the law that led to the end of segregation."
3. Mary Kenner
Mary Kenner was born and raised in Monroe, North Carolina, where she grew up to become an inventor. She found an early love of discovery from her father, which helped to push her to become the inventor of the sanitary belt. Her device inspired modern-day
menstrual pads , but thanks to racial prejudices, it languished without a patent for 30 years. The company she originally pitched it to scoffed at selling it once it was revealed that Kenner was an African American woman. Today, versions of her invention are sold across the planet to hundreds of millions of women regardless of their race or Kenner's.
Throughout her life, Kenner invented numerous devices still found commonly throughout the world today. All told, she was issued five patents for household and personal use items, including a bathroom tissue holder that kept the next tissue in the roll outside the box and readily available, a carrier attachment for an invalid walker, and a back washer mounted on a shower wall and bathtub. She never made a lot of money from her inventions and instead hoped to make life easier for people.
4. Katherine Johnson
When people think back to the early days of NASA and the Apollo missions , they tend to focus on the men who set foot on the Moon. There's nothing wrong with that—they achieved amazing feats of daring exploration, but they never would have made it there had it not been for the work of Katherine Johnson. Johnson worked for NASA as a mathematician who calculated complicated orbital mechanics. Her manual calculations of complex equations made it possible for the astronauts and engineers to point a rocket to the sky, land men on the Moon, and bring them home safely.
Her work began before NASA even existed and helped the Mercury program with calculations of trajectories and launch windows. She was instrumental in launching the Space Shuttle program and has contributed a great deal of information and expertise for NASA's various missions to Mars. She was awarded the Presidential Medal of Freedom in 2015 by President Obama and was a lead character in the 2016 movie Hidden Figures , which focused on the female mathematicians who made space travel possible.
5. Ida B. Wells
Ida B. Wells was born into a life of slavery in Holly Springs, Mississippi, in 1862. She was freed via the Emancipation Proclamation during the Civil War and became the provider for her family at the age of 16 when both her parents succumbed to yellow fever. Eventually, she became a teacher in Memphis, Tennessee, where she co-owned a newspaper called the Memphis Free Speech and Headlight
—the first of many important publications she would put her name upon. She rose to prominence as an investigative journalist following her work covering numerous lynchings in the United States.
This brought the ire of whites who sought to intimidate her by destroying her newspaper office and printing press, but that only pushed her to further action. She moved to Chicago, Illinois, and became one of the most outspoken African American activists in the burgeoning women's suffrage movement. She helped found the National Association for the Advancement of Colored People (NAACP) in 1909 by joining others in the "founding forty" and helped spark the flame that would ultimately become the Civil Rights Movement in America.
©Listverse