Sahle-Work Zewde has been welcomed as Africa's fourth female president and Ethiopia's first female president after Ethiopia's parliament elected her to be the country's first female president following the resignation of President Mulatu Teshome on Thursday.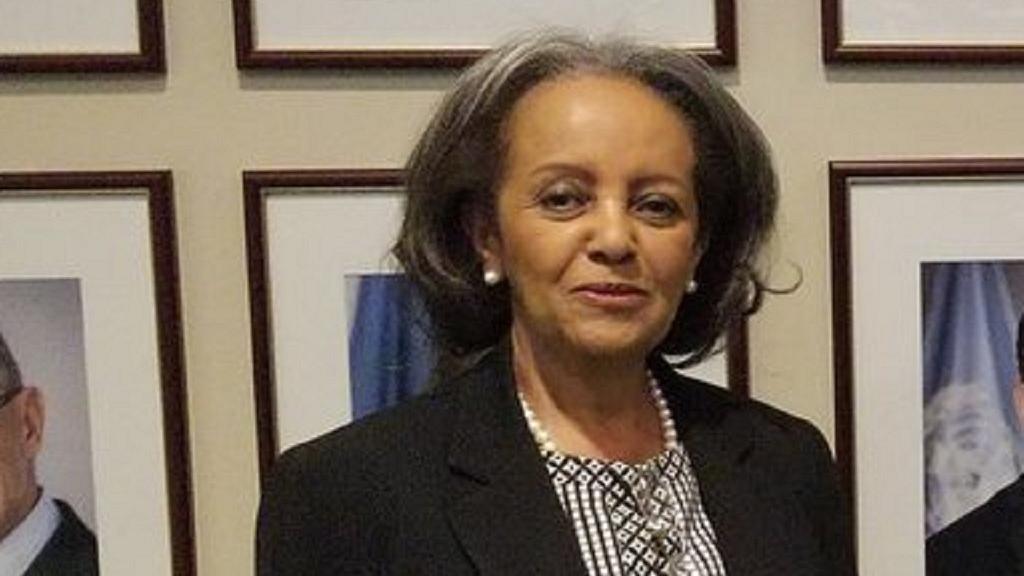 Ethiopia's President Mulatu Teshome has resigned – and the Addis Standard reports on Twitter that Sahle-Work Zewde, the United Nations Special Representative to the African Union and Head of the United Nations Office to the African Union, has been sworn in as the newest incumbent in the largely ceremonial role.
News Alert: Sources close to the gov confirmed to AS late this afternoon the news that Ambassador Sahlework Zewde, a prominent Ethiopian diplomat with years of experience with the #UN, will be replacing the outgoing president, Dr. Mulatu Teshome https://t.co/SyK6KaCtmM pic.twitter.com/54RhswaOX8

— Addis Standard (@addisstandard) October 24, 2018
Here's what we know about Ms Sahle-work Zewde
1. Ms. Zewde is a natural sciences graduate of the University of Montpellier, France.
2. The job she left to become president was United Nations Seceratary-General's Special Representative to the African Union and Head of the United Nations Office to the African Union (UNOAU) at the level of Under-Secretary-General. Ms. Zewde was the first woman appointed to this position..
3. Until few months back, she was Director-General of the United Nations Office at Nairobi (UNON).
4. Other international positions she has previously held include: – Special Representative and Head of the United Nations Integrated Peacebuilding Office in the Central African Republic (BINUCA) – Permanent Representative of Ethiopia to the African Union and the United Nations Economic Commission for Africa (ECA) – At home, Director-General for African Affairs in the Ministry of Foreign Affairs.
5. Ms. Zewde is also a one-time Ethiopian Ambassador to France – Permanent Representative to the United Nations Educational, Scientific and Cultural Organization (UNESCO) and accredited to Tunisia and Morocco (2002-2006).
6. From 1993 to 2002, she served as Ambassador to Djibouti and Permanent Representative to the Intergovernmental Authority for Development (IGAD),
7. Also as ambassador to Senegal, with accreditation to Mali, Cape Verde, Guinea-Bissau, Gambia and Guinea (1989-1993).