Former footballer George Weah is set to become Liberia's president at the second attempt.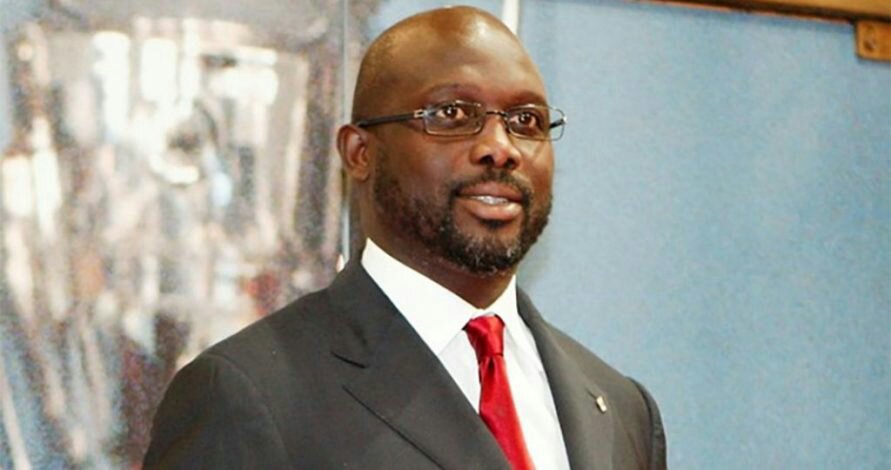 With most ballots from Tuesday's run-off vote counted, Mr Weah is well ahead of opponent Joseph Boakai.
He will succeed Ellen Johnson Sirleaf, Africa's first elected female president, in Liberia's first democratic handover in decades.
Mrs Sirleaf defeated Mr Weah in the presidential election run-off in 2005, after the end of a brutal civil war.
As news of Mr Weah's victory emerged on Thursday, his supporters began celebrating in the capital Monrovia.
The former football star's campaign – under the Coalition for Democratic Change banner – appealed to the youth vote, while incumbent Vice President Mr Boakai was seen as old and out of touch.
Mr Weah, 51, won the first round of the presidential election in October with 38.4% of the vote, compared with the 28.8% won by second-placed Mr Boakai, 73. The failure of any candidate to secure an outright majority forced the run-off.
The National Elections Commission (NEC) said on Thursday that with 98.1% of the run-off vote counted, Mr Weah had won 61.5% of the vote while Mr Boakai was far behind with 38.5%.
Who is George Weah?
Weah George Manneh is a retired Liberian international footballer and the Senator representing the Montserrado County.
He had a successful career as a footballer which started from his country before moving to Europe where he played for Monaco, Paris Saint-Germain, Milan, Chelsea and Marseille among others before his retirement in 2003.
Weah has won several international and continental awards including the African Footballer of the Year Award on multiple times. He also played for the Liberian national team which he coached and funded on various occasions.
He is the only African footballer to have won both Fifa World Player of the Year and the Ballon D'Or.
The 51-year-old went into active politics as a candidate in the 2005 presidential election which he lost to Ellen Johnson Sirleaf in the second round of voting.
In 2011, he ran again as a vice-presidential candidate on the ticket of Winston Tubman but failed. Weah was later elected in the Senate in 2014