An outbreak of acute watery diarrhoea in Ethiopia's northern Tigray region has killed 10 people over the past two weeks and more than 1,200 people have the illness.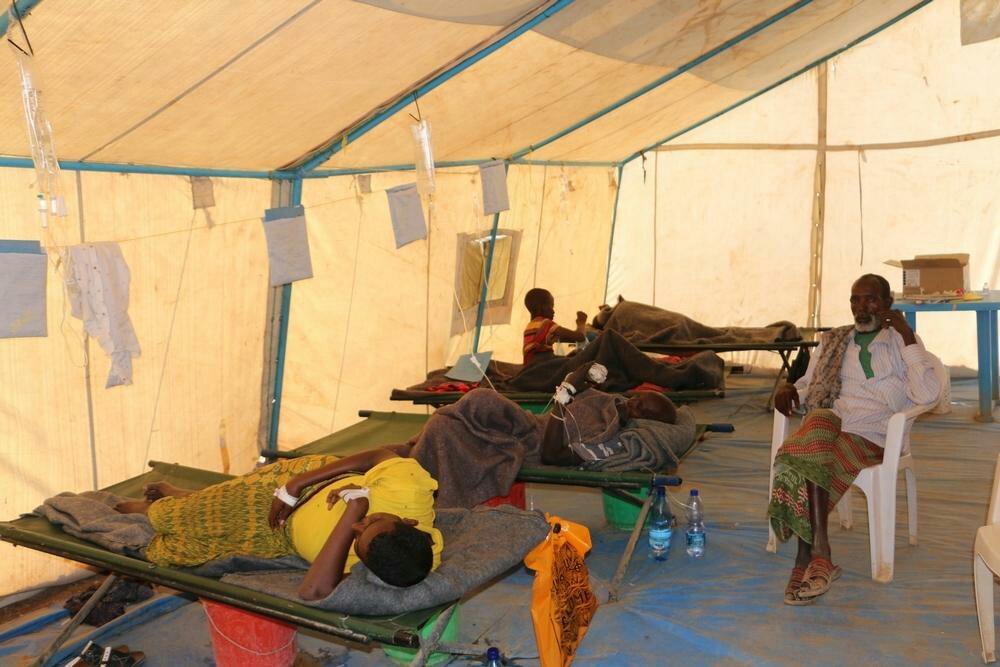 Those affected are being treated at the main hospital in the regional capital, Mekelle.
The authorities have put the spread of the disease down to unsafe drinking water and poor hygiene, and have identified contaminated holy water in some of the region's monasteries as being behind the outbreak.
It is thought that the water is being taken from rivers that are carrying the disease.
Interfering in religious affairs is a very sensitive matter here, but the local government is working with religious leaders to temporarily stop the use of holy water.
The authorities say that the disease is under control but efforts to contain it need to continue until it disappears altogether.
This is not the first time the region has been plagued with Diarrhoea, in 2017 An Acute Watery Diarrhea (AWD) outbreak in Ethiopia's northern regional states of Afar, Amhara and Tigray infected about 16,000 people according to Ethiopia Federal Ministry of Health.
What You Should Know About Diarrhea
Diarrhea is one of the most common health complaints. It can range from a mild, temporary condition, to a potentially life-threatening one.
Globally, an estimated 2 billion cases of diarrheal disease occur each year, and 1.9 million children under the age of 5 years, mostly in developing countries, die from diarrhea.
Diarrhea is characterized by abnormally loose or watery stools.
Some people frequently pass stools, but they are of normal consistency. This is not diarrhea. Similarly, breastfed babies often pass loose, pasty stools. This is normal. It is not diarrhea.