A Kenyan court has allowed over 1,000 residents living near a British military training base in the country to jointly seek damages alongside an environmental lobby group, over a wildfire that destroyed 12,000 acres (4,800 hectares).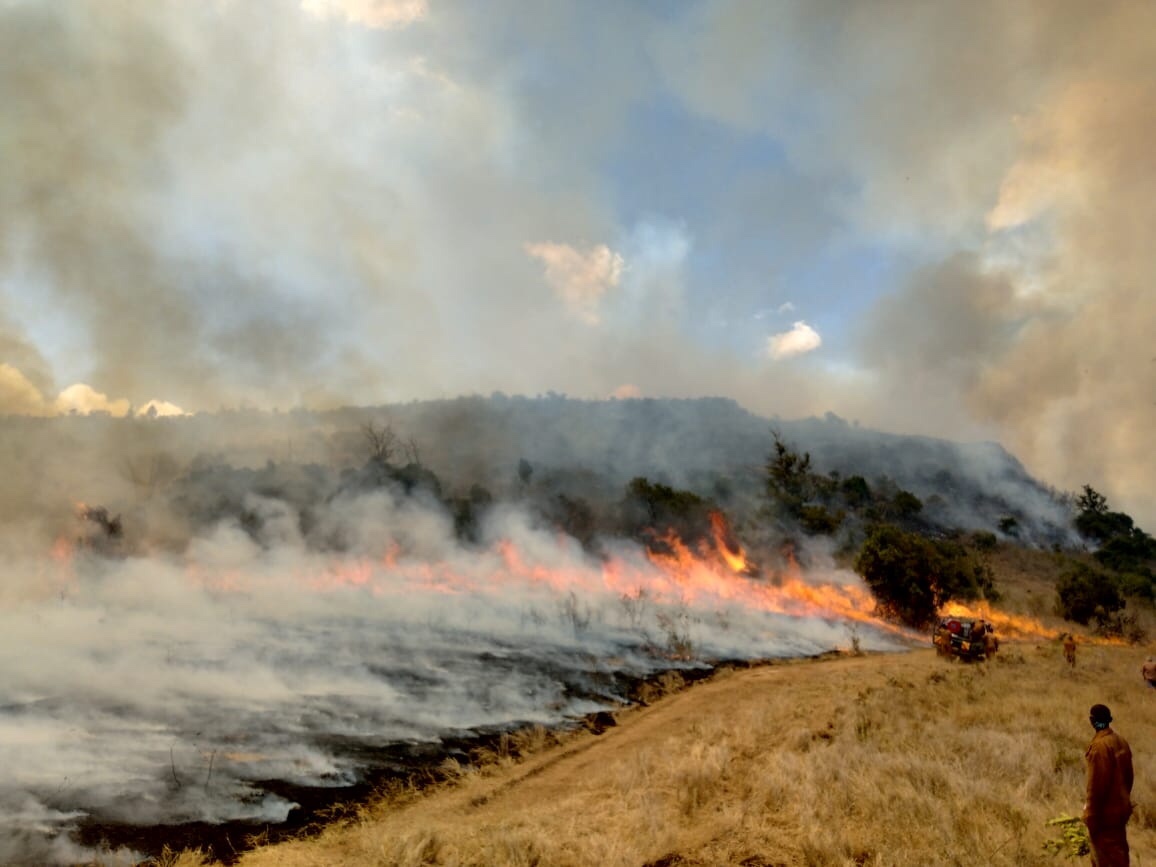 The fire broke out in March at the Lolldaiga Conservancy in the country's central region during an exercise by British troops.
At the time, the British High Commission in Kenya said: "Investigations are ongoing into the fire during a UK-led exercise.
"Our priority is to urgently assist the local community – we are putting all resources into containing the fire and working closely with the Kenyan authorities to manage the situation."
A local environmental lobby group sued the British army and the management of Lolldaiga Conservancy over the fire, seeking compensation for the area's residents.
It also wanted the British army and the conservancy to bear responsibility for restoration of the vegetation.
The lobby group argued that no measures were put up to prevent wildfires as the British troops trained in the area.
Local residents are now allowed to be part of the case.
The environment court also told the residents to publish an advert in local newspapers inviting others who may be interested to join the case.
Last month, the British army filed a case saying that Kenyan courts have no jurisdiction over the matter. The court is yet to rule on the request.
©️BBC