A new and improved statue in honour of the ex-president of Burkina Faso, Thomas Sankara has been unveiled in Ouagadougou more than a year later after people complained the first version did not resemble the revolutionary African icon.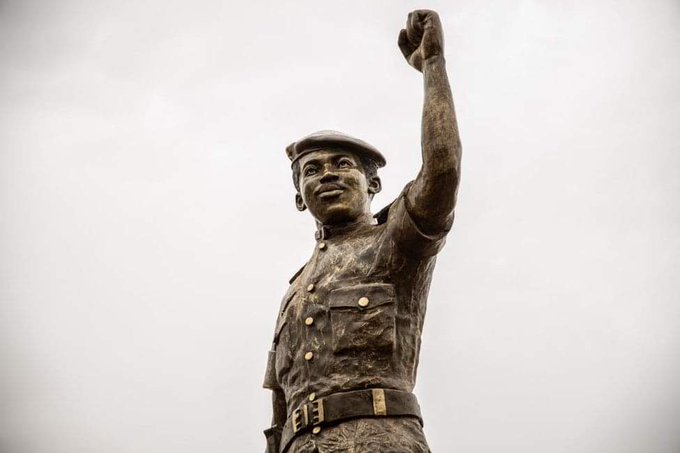 Sculptor Jean Luc Bambara went back to the drawing board last year after criticism that the statue's facial features did not match Sankara's.
A close look at the newly unveiled version shows that the eyes and other features have been reworked and refined.
"It's hard to say whether one can 100% capture Thomas Sankara, but what we have [now] represents him and that's what matters most," Foreign Affairs Minister Alpha Barry told French broadcaster RFI on Sunday.
The government also gave strong backing to this project to get a memorial worthy of its name.
"What didn't work the first time around was the short deadline," he said, "then there were the weather conditions."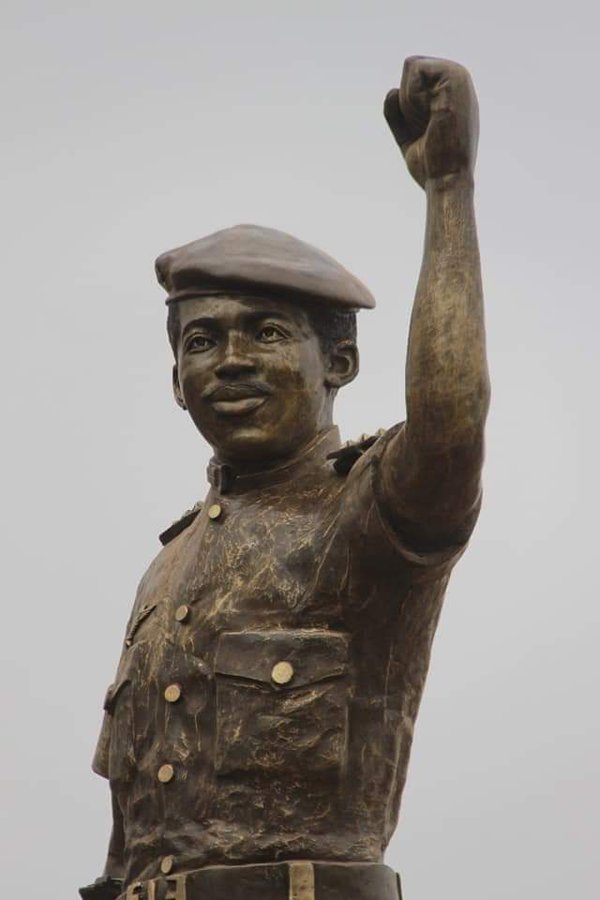 The "father of the revolution" who was assassinated by his compadre in a coup d'état after four years in power in 1987, has become an icon of pan-Africanism in Africa and the diaspora, still celebrated by the continent's youth.
Who Was Thomas Sankara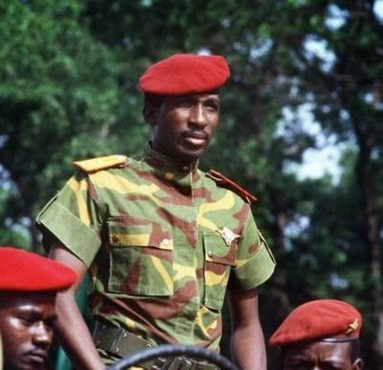 Sankara, was a charismatic army captain, who came to power in Burkina Faso, in 1983, in a popularly supported coup. He immediately adopted radical left-wing policies and sought to reduce government corruption.
Sankara also shed the country's colonial name of Upper Volta and renamed it Burkina Faso, which means "the land of upright men".
Today's statue stands on the site in Ouagadougou where he was assassinated on 15 October 1987 by a group of soldiers led by his Sankara's closest friend and most trusted comrade throughout the revolution Blaise Compaoré, who assumed leadership of the state shortly after having Sankara killed.
When accounting for his overthrow, Compaoré stated that Sankara jeopardized foreign relations with former colonial power France and neighbouring Ivory Coast, and accused his former comrade of plotting to assassinate opponents.
Thomas Sankara's body was dismembered immediately after his death and he was quickly buried in an unmarked grave. While his widow Mariam and two children fled the nation.
Today Sankara's relatives want his former deputy, Blaise Compaoré, to face trial for his murder. He denies any involvement.
Mr Compaoré, now exiled in Ivory Coast, succeeded Sanakara and remained in power for 27 years until he was ousted in 2014 following a wave of popular protests.
France's President Emmanuel Macron has also promised to declassify secret French files about the circumstances of Sankara's death, though this has not yet happened in the three years since he made the pledge.