Ghana ranks 23rd globally out of 180 countries, according to the just released 2018 World Press Freedom Index.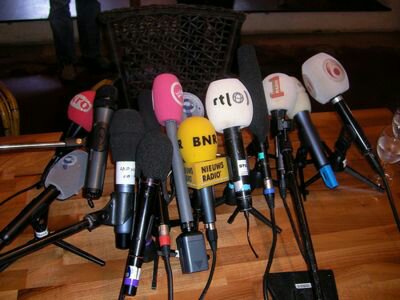 The rankings by Reporters Without Borders also mean that the country tops Africa in press freedom, closely followed by Namibia, South Africa and Cape verde which respectively rank 26th, 28th and 29th globally.
Botswana, Comoros, Senegal, Madagascar, Mauritius, Madagascar and Niger completes Africa's top 10 list.
Overall, Africa comes out in the report as the World's third freest region after Europe and the Americas.
Published annually by RSF since 2002, the World Press Freedom Index measures the level of media freedom in 180 countries, including the level of pluralism, media independence, and respect for the safety and freedom of journalists. The 2018 Index takes account of violations that took place between January 1st and December 31st 2017.
According to RSF, the global indicator and the regional indicators are calculated based on the scores assigned to each country. The country scores are calculated from the answers to a questionnaire in 20 languages that is completed by experts throughout the world, supported by a qualitative analysis. The scores and indicators measure the level of constraints and violations, so the higher the figure, the worse the situation. Because of growing awareness of the Index, it is an extremely useful and increasingly influential advocacy tool, it says.