Princess Yennenga is the name of a Legendary horse-riding warrior from the kingdom of Dagomba, who lived over 900 years ago. She is considered to be the mother of the Mossi people of Burkina Faso.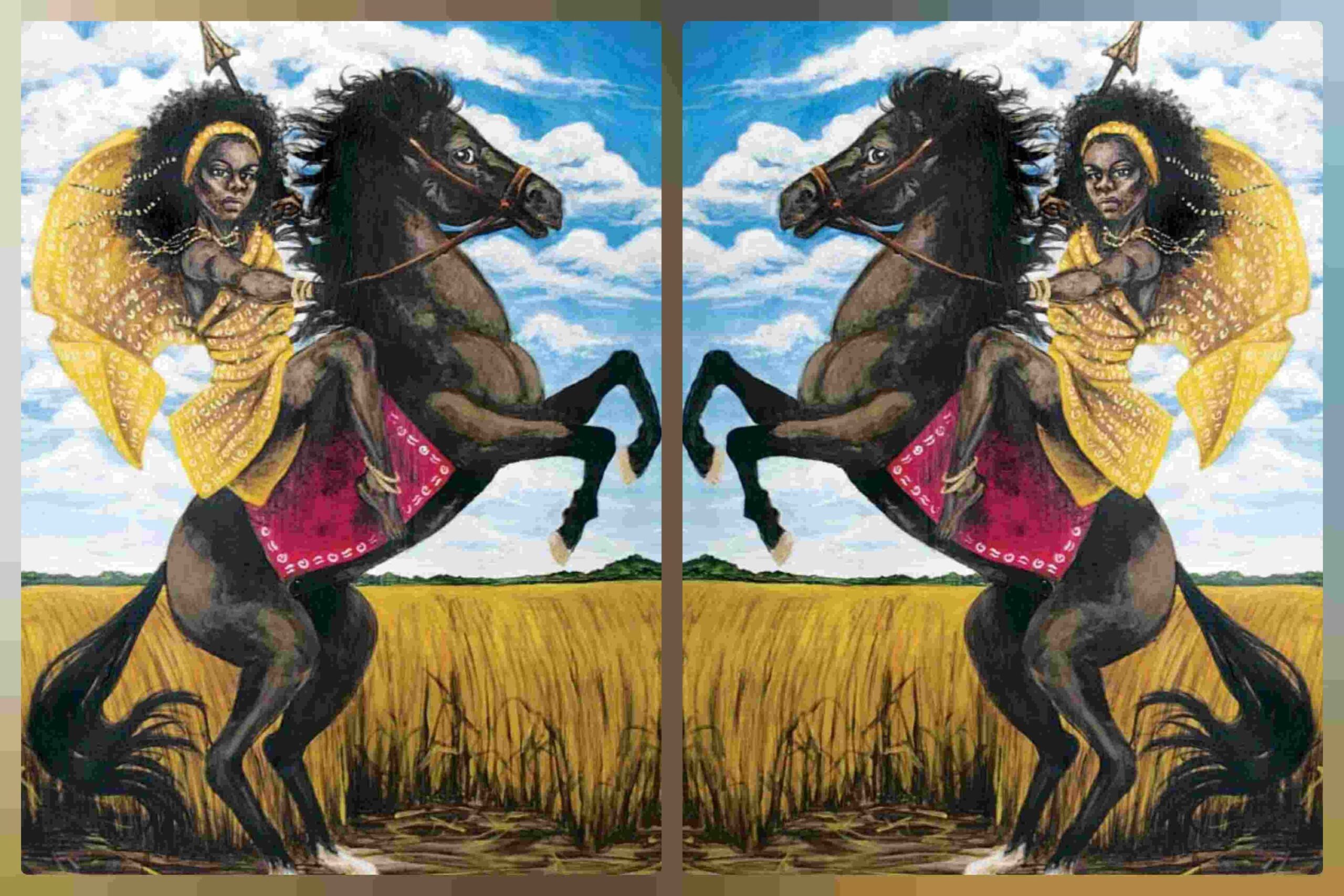 Yennenga was the only daughter of king Nedega and the queen Napoko. Nedega was an early 12th-century king of the Dagomba Kingdom in what is now northern Ghana.
Yennenga was a very brave woman, skilled with javelins, spears and bows, she was also an excellent horsewoman who rode horses much better than most of her father's guards.
From the young age of 14, Yennenga fought in battle alongside her father's best warriors against the neighbouring Malinkés.
Yennenga was such a skilled fighter that when she reached the ripe age of marriage, her father refused to choose a husband for her or allow her to marry because he wanted her to remain with him.
To express her unhappiness to her father, Yennenga planted a field of wheat. When the crop grew, she let it rot. She explained to her father that was how she felt, being unable to marry. But even that wasn't enough to make her father change his mind instead he locked her up with the hope that her time in solitary confinement would make her change her mind.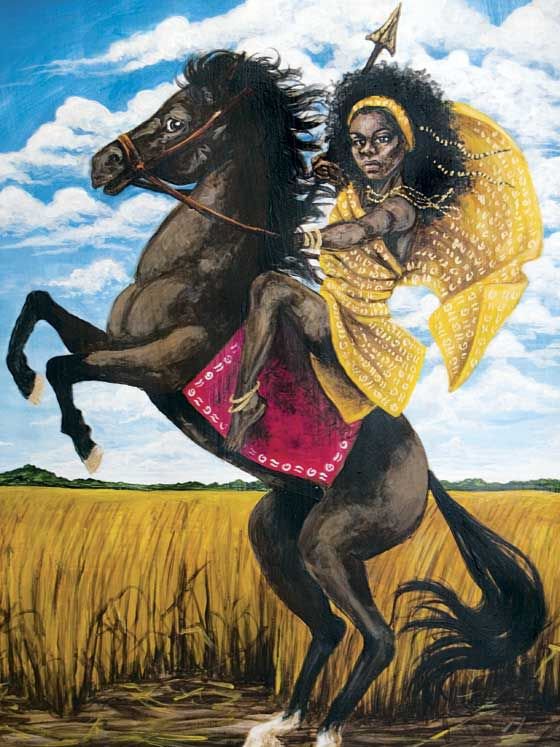 But Yennenga had friends among the King's guards. One night, one of the king's horsemen helped Yennenga, disguised as a man, they both escape on separate horses. But the escape didn't go as smoothly as they had hoped it would. An attack by the neighboring Malinkes left her companion dead and Yennenga alone.
On the run with her horse, she meets and fell in love with a young Elephant hunter, Rialé with whom she had a child called Ouedraogo. Ouedraogo is a famous last name in Burkina Faso and means "male horse" in honor to the horse that led the princess to Rialé.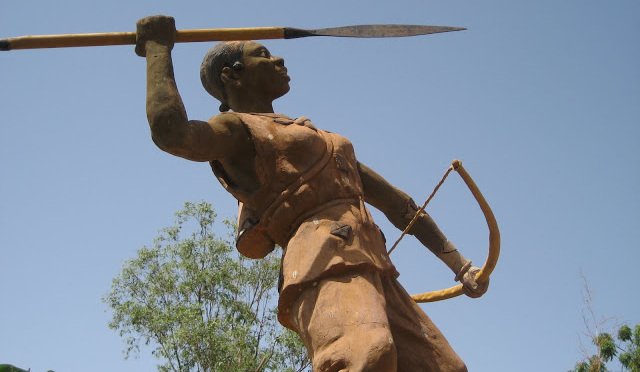 Ouedraogo, upon reaching adulthood, left his parents home and travelled north, where he founded the kingdom of Tenkodogo, which is considered to be the cradle of the Mossi Kingdoms.
Historians indicate that Ouedraogo visited his grandfather, King Nadega, who had been searching for his daughter all these years. Upon discovering his daughter was alive, he sent a delegation to request Yennenga to come back home.
Together with Riale, Yenenga was welcomed by her father with a feast.
King Nadega who was desperate to make amends with his daughter promised to oversee the training of his grandson, he also gave him a cavalry, cattle and other goods, with which he used to set up his kingdom.
It is for this reason that Yennenga is called the mother of the Mossi people. Many statues have been built in her Honour in the capital city of Burkina Faso, Ouagadougou. A statue of a golden stallion, called the Étalon de Yennenga" (Stallion of Yennenga), named after Princess Yennenga is awarded as the first prize in the biennial Panafrican Film and Television Festival of Ouagadougou.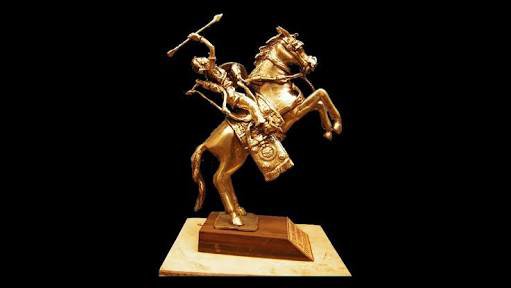 The Burkinabe national football team is called Les Étalons (The Stallions) after Yennenga's famous horse. The building of a new ecological city that is going to host some 80,000 people is currently in progress near Ouagadougou and will be called Yennenga.