According to this year's Forbes ranking, Isabel Dos Santos of Angola is the richest Woman in Africa. Her networth is estimated at $2.2 billion.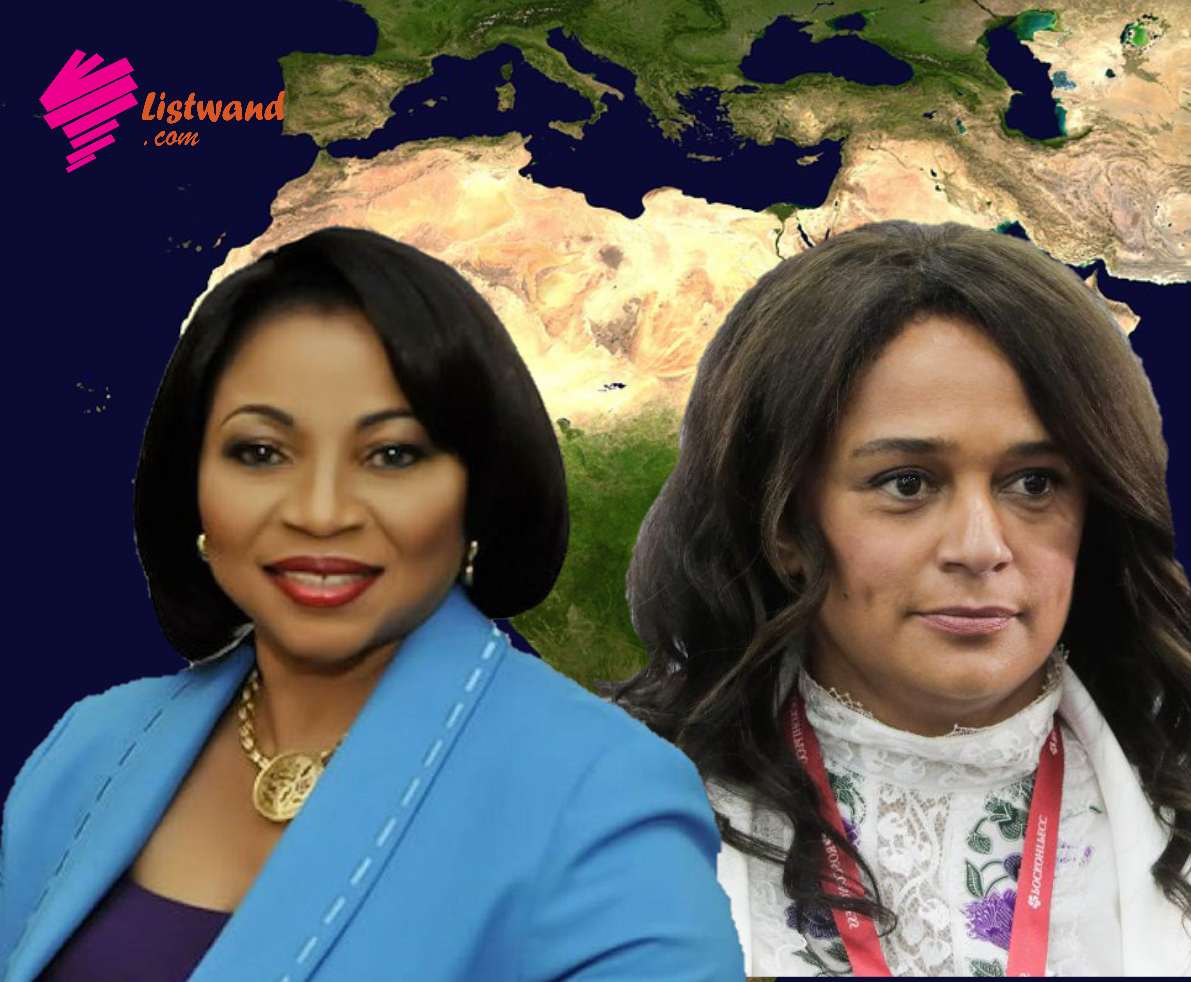 The second richest woman in Africa is Nigeria's oil tycoon Folorunso Alakija. She is the vice chair of Famfa Oil, a Nigerian oil exploration company with a stake in Agbami Oilfield, a prolific offshore asset. She is currently worth an estimated $1 billion.
Of Africa's 54 nations ranked by Forbes, only 8 countries have billionaires: Egypt and South Africa are tied with five billionaires each, followed by Nigeria with four and Morocco with two.
(click here to see Africa's Richest List)
Algeria, Angola, Tanzania and Zimbabwe all had one billionaire each.
And there were only two female dollar billionaires in the huge continent.
Altogether the continent's billionaires are worth a combined $73.4 billion, up from $68.7 billion a year ago, mostly due to higher stock prices. Of these tycoons, eight saw their fortunes rise or fall by at least $700 million.
These are The Richest Women in Africa
1. Isabel Dos Santos
Net Worth: $2.2 Billion
Country: Angola
Source of Wealth: investments
Age: 46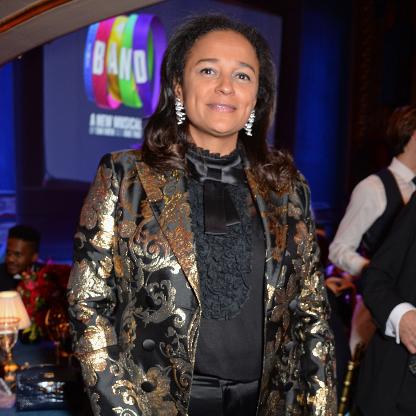 Isabel dos Santos is an Angolan businesswoman, and the eldest child of Angola's former President José Eduardo dos Santos, who ruled the country from 1979 to 2017.
Isabel Dos Santos is Africa's richest woman, Africa's second youngest billionaire and the 1008th rich person in the world.
While Isabel's father was president, he made her head of Sonangol, Angola's state oil firm, in June 2016, she was removed from the office in November 2017 by Angola's new president.
She also ended up with stakes in Angolan companies including banks and a telecom firm while her dad was president.
The Luanda Provincial Court on 30th December 2019 ordered the freezing of dos Santos's Angolan bank accounts and the seizure of her stake in local companies, including Unitel and Banco de Fomento Angola for past corruption crimes that may have led to Angola's ongoing recession crisis.
Forbes estimates her fortune has declined $100 million to an estimated $2.2 billion, but depending on the outcome of a pending legal case, she could fall much lower in the ranks.
20. Folorunsho Alakija
Net Worth: $1 Billion
Country: Nigeria
Source of Wealth: oil, Self Made
Age: 69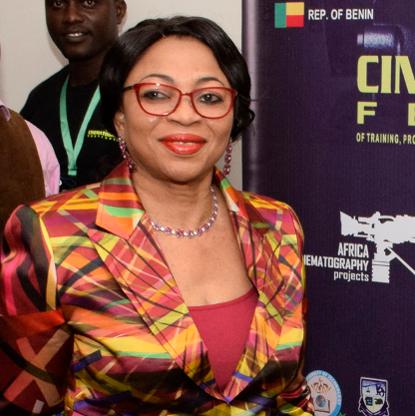 Folorunso Alakija is a Nigerian billionaire businesswoman and the only Nigerian woman in Forbes rich list 2020.
Folorunsho is the vice chair of Famfa Oil, a Nigerian oil exploration company with a stake in Agbami Oilfield, a prolific offshore asset. She's also the group managing director of The Rose of Sharon Group which consists of The Rose of Sharon Prints & Promotions Limited, and Digital Reality Prints Limited.
She also has a majority stake in DaySpring Property Development company.
Alakija is ranked by Forbes as the richest woman in Nigeria with an estimated net worth of $1 billion. As of February 2020, she is listed as the second richest woman in Africa after Isabel Dos Santos and the 20th richest person in Africa.