The University of Nairobi (UoN) is the best University in Kenya' according to the Times Higher Education World University Rankings 2019 released recently.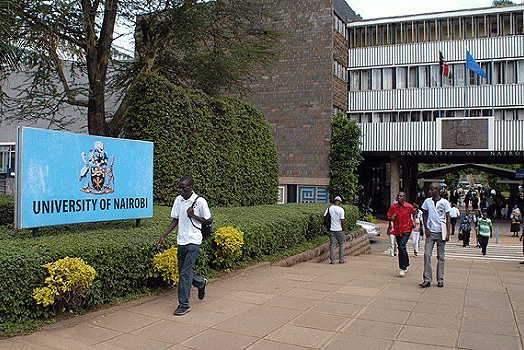 The rankings are published annually by Times Higher Education' a weekly magazine based in London' which reports on issues related to higher education. Wednesday's rankings are the 15th edition published by the magazine.
The first rankings were published in 2004 and only included 200 universities. Wednesday's analysis ranked more than 1'200 institutions.
University of Nairobi was ranked 1000+ in the world' a decline from its previous position of 801–1000. Also, It is the only institution from Kenya to make the list.
Here's a Breakdown of how the University was ranked:
| Area | Score (100) |
| --- | --- |
| Teaching | 13.7 |
| Research | 10.4 |
| Citations | 16.8 |
| Industry Incomes | 35.1 |
| International Outlook | 46.8 |
The magazine ranked the University of Cape town as the best in Africa, while the University of the Witwatersrand, was ranked the second best university in Africa' falling into categories of universities ranked between 201 to 250.
University Of Kenya | Profile
The University of Nairobi based in Kenya's capital, is the oldest and largest university in the country.
It was first founded as the Royal Technical College in 1956 and, after a number of transformations and name changes, in 1970 it became known as the university it is today.
For many years University of Kenya was the only higher education institution in Kenya, where its main focus was to meet the training needs of Nairobi's workforce. Later, it grew and developed specialist programmes in sciences, applied sciences, social sciences, technology, humanities and the arts.
More recently, as the country's education system has opened up, the university has diversified and now offers almost 900 degree programmes to more than 80,000 students. Its academic staff number around 2,000, with a further 5,500 staff employed in technical and administrative positions.
The university comprises six colleges in all, located throughout the city across seven separate campuses. They are the Colleges of Agriculture and Veterinary Sciences, Architecture and Engineering, Biological and Physical Sciences, Education and External Studies, Health Sciences, and Humanities and Social Sciences.
UoN has an alumni network of 184,000 with politicians, cabinet ministers and heads of state among them.
The university claims strengths in the areas of teaching, research, development, consultancy and professional excellence. It has also produced more trained graduates in human resources than any other higher education institution in the country.