Although it is not a very common sight -for now- there are many courageous human beings around the world who have a successfull career as fashion models regardless of their disability.
This list includes those courageous models with disabilities who have made it in the fashion world despite their incapabilities. Below are 7 Beautiful Models With Disabilities From Around The World.
1. Alexandra Kutas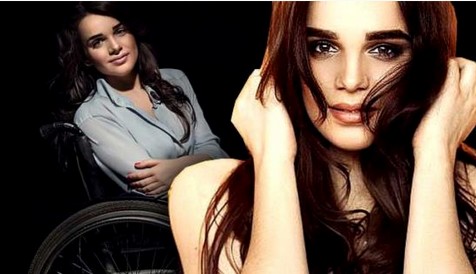 Image source: freemalaysiatoday
Born Alexandra Kutas in Ukraine, an error made by a doctor during her birth led her to use a wheelchair in her everyday life.
Far from being discouraged, she chose to pursue a modelling career at the age of sixteen, which she now uses as a vehicle to change people's perceptions.
She is the First fashion model in a wheelchair, in Ukraine.
2. Jack eyers
Image source: cliqq.co.uk
Eyers, from Bournemouth, was born with proximal femoral focal deficiency, which means his leg didn't have any muscle structure or a knee joint. He had it amputated at age 16.
Jack Eyers is the world's first male amputee to walk on the New York Fashion Week catwalk.
See also: 7 Africans made wonderful use disabilities
3. Kelly knox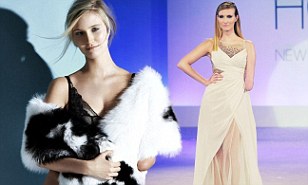 Image source: Dailymail
Knox was born in England without a left hand.
Knox's modelling career was launched when she won TV show Britain's Missing Top Model in 2008.
4. Lebohang Monyatsi
Image source: Sheleadsafrica
Lebohang Monyatsi is the first south african woman (if not the first african model with disabilty) in a wheel chair to be a runway model.
So far her greatest achievement includes being a finalist for Face Of The Globe and modelling at Soweto Fashion week.
See also: 10 fascinating facts about how we spend the days lives
5. Leslie Irby peoples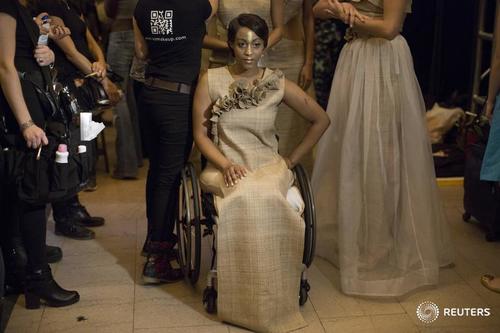 ​
Leslie, was left paralyzed from the knees down after an accident that occured in 2013. And 2 years later she won Miss Wheelchair Georgia.
Modelling is now a passion for her.
6. Kanya Sesser
image source: thelingeriejournal
Abandoned on the steps of a Buddhist temple in Thailand when she was just 7 days old, she was adopted and brought to Portland, Oregon at age five by her adoptive parents; and like everyother model on this list she refused to let her paralysis weigh her down.
This very courageous woman is a lingerie model, and she earns more than $1,000-a-day as a model.
7. Lauren wasser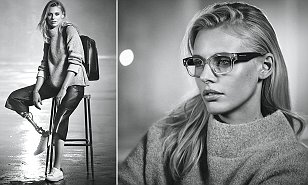 Image source: Dailymail
Lauren Wasser, is a model with disability who thought she would never model again after losing her right leg following a serious bout of toxic shock syndrome at the age of 24.
But less than three years later the New York and Los Angeles resident made her New York Fashion Week debut for Chromat's Fall/Winter 2016 collection show.