Boxing is a very dangerous sports, which involves two fighters trying to knockdown the other by repeatedly throwing punches which leads to injuries and sometimes death. Here is a list of courageous fighters that lost their life right inside the  ring.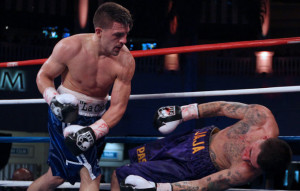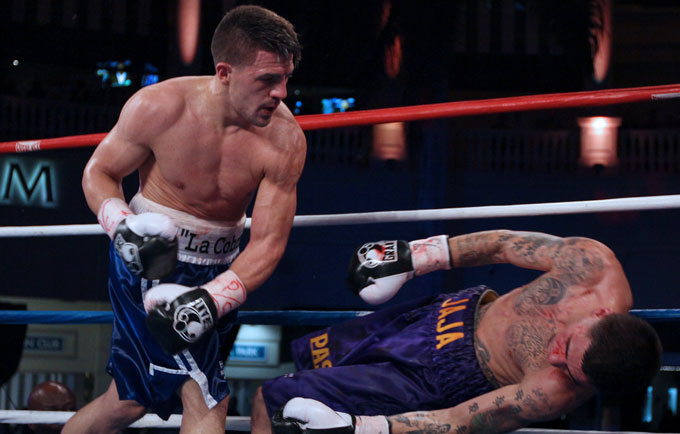 1. 1978: ANGELO JACOPUCCI
Angelo collapsed and died after fighting Alan Minter for the European middleweight title. European title fights were shortened to 12 rounds as a result of his death.
2. BRAD RONE (2003)
This incident occurred in 2003 when Brad Rone competed with Billy Zumburn.
At the end of the first round Billy gave several punches to Rone and after that as Rone was walking towards the corner he fell down and never stood up.
3. BENJAMIN FLORES (2009)
Flores was a professional Mexican boxer who in 2009, in a match with Al Seeger died in the ring due to massive brain injury. He was taken from the ring in a stretcher.
4. BECKY ZERLENTES (2005)
Here it is quite different as Becky was a female boxer and she was an amateur. She was also a martial artist. In 2005, she was knocked down by Heather Schmitz, where she fell unconscious in the ring and never woke up.
She is probably the first female boxer to ever die in the ring.
5. FRANKEY CAMPBELL (1930)
Frankie Campbell, real name Francisco Camilli, held a record of 33 wins in 40 fights, 4 loses, 2 draws and 1 no contest.
In August 25 1930 Frankie engaged in his last fight when he took on the infamous Max Baer.
Frankie knocked down Baer in the 2nd round and that knockdown led Baer to become enraged. In the fifth round Baer hit his fellow boxer so hard that it knocked his brain from his skull.
Max Baer was portrayed as a vicious killer in the popular movie Cinderella Man but he was eventually acquitted of manslaughter charges.
Baer felt so bad about the death that he gave Frankie Campbell's family all of his earnings from future bouts.
6. DAVEY MOORE (1963)
Davey was an experienced fighter with an impressive 59-7-1 record and 30 knock outs. Despite his experience, his life came to an end during a 1963 bout against "Sugar Ramos."
The boxer was killed after his neck and brain stem suffered damage. Moore fell to the bottom rope during a knockdown. The hard hit inspired the Bob Dylan song, "Who Killed Davey Moore?
 7. MICK Pinkney (1972)
Mick Pinkney choked on his own blood after a fifth-round knock- out by Jim Moore in Leeds. The inquest report said there was no sign of where the blood had came from.