Ninety seven local private companies in Nigeria have been featured among the top private firms by London Stock Exchange Group in its latest 'Companies to Inspire Africa' report, which was released on Wednesday.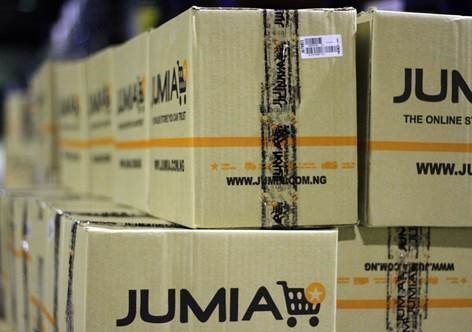 The report, which identifies 360 companies from 32 countries across the African continent with seven major sectors represented, featured companies including small entrepreneurial businesses through to well – established corporations.
Consumer services , industry and agriculture are the three biggest sectors , between them making up over 50 per cent of the companies featured . Technology and telecoms, and financial services together represent over 25 per cent of firms, while healthcare and education and renewable energy also feature strongly.
The report argued that these firms are capable of driving transformative economic growth in their home countries and beyond
Some of the Nigerian firms listed are Kian Smith Trade & Co Limited , which is building the country ' s first gold refinery; FSDH Merchant Bank Limited; Ladol Integrated Logistics Free Zone Enterprise ; Jumia; Asharami Synergy Plc, BudgIT Foundation; Interswitch Limited ; Ensure Insurance Plc ; Lagos Business School , Pan – Atlantic University; North South Power Company Plc ; Leadway Assurance Company Limited ; Farmcrowdy Limited and Venia Group.
The Chief Executive Officer, LSEG , David Schwimmer, said , " London Stock Exchange Group' s ' Companies to Inspire Africa ' report showcases inspirational and entrepreneurial businesses from across the African continent , representing a wide variety of industries and countries . It is particularly encouraging to see the increasing influence of women in leadership roles in these fast – growing companies , playing a pivotal role in shaping the future of African business"
Across the continent, Nigeria is the country with the most featured companies (97) followed by Kenya with 66 companies, while South Africa and Ghana follow with 23 and 20 companies, respectively.
To build the list, London Stock Exchange Group says it considered whether the firm is active and privately owned, demonstrated growth over the past three years, and has exhibited transparency in their financial accounts.
David Schwimmer, the Chief Executive Officer of London Stock Exchange Group (LSEG), said the growth rates and sector diversity of the firms highlight their potential to transform the African and wider economy and become the big global job creators of tomorrow.
The study was produced in partnership with African Development Bank Group, CDC Group, PwC and Asoko Insight.