Addi Bâ fought with the Senegalese Infantry in WW2, and later with the resistance until he was captured and executed by the Germans in December 1943.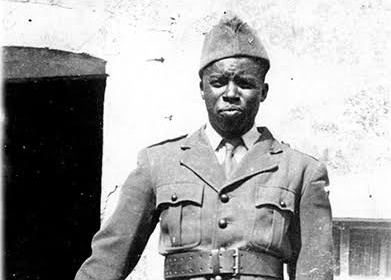 Born in Guinea in 1923, Addi Bâ arrived in France in 1938 with the family of a colonial tax collector and spent a year in Langeais in Indre-et-Loire before returning to Paris.
He enlisted in the French army in 1939 as part of the 12th regiment of Senegalese Tirailleurs where he fought against the germans.
During an operation with his regiment, Bâ was caught and taken prisoner by the Germans, but fortunately for him, he managed to escape along with some fellow Africans to the Vosges where he co-founded the first guerilla based resistance in the area "Maquis des Vosges".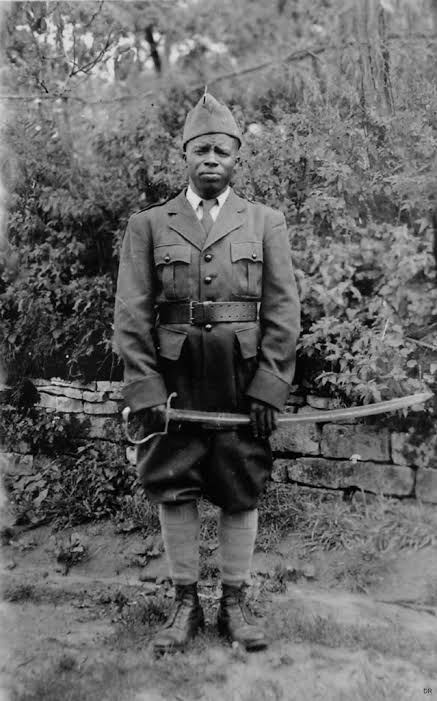 The Maquis des Vosges were groups of French resistance fighters during the Second World War.
Due to his bravery, effective strategies and reliance on guerrilla tactics to harass the Milice and German occupation troops, Addi Bâ became known to the Germans as "the Black Terrorist".
He also served as a liaison between resistance groups betting that the gestapo would have difficulty deciphering his writings, Bâ drew on his knowledge of Arabic and jotted down German positions in his notepad as he biked his way between the free and the occupied zones yo deliver news and plans to the maquis.
But his days were numbered.
Bâ was captured by German forces on 18 November 1943 after he and members of maquis des Vosges attacked a German military unit.
Bâ was Locked up in a prison, and tortured for information for days but he refused to give any information about members of the maquis des Vosges resistance.
He was presented on December 3 before the court of justice of the Feldkommandantur of Épinal and sentenced to death for "acts of maverick".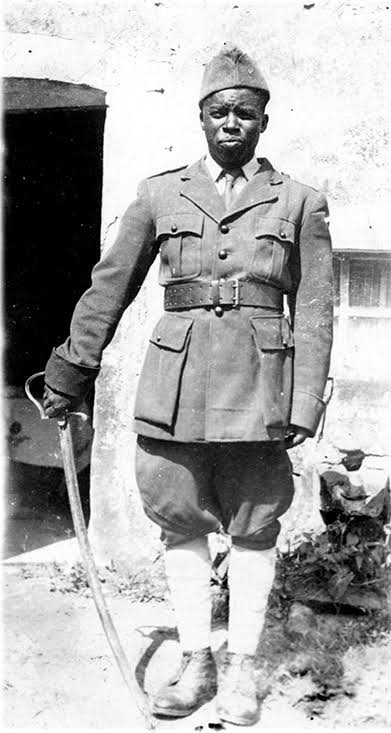 On 18 December 1943, Addi Bâ was executed at Épinal along with the leader of the maquis, Marcel Arburger.
Legacy
On 13 July 2003, Bâ was posthumously awarded the Resistance Medal — a decoration bestowed by the French Authorities "to recognize the remarkable acts of faith and of courage" that have contributed to the resistance of the French people against the enemy since 18 June 1940.
A street in Tollaincourt and another in Langeais are also named in his honour.
Addi Ba Mamadou currently rests in the colonial square of the national necropolis of Colmar in France.