Odinigwe Benedict Chukwukadibia Enwonwu better known as Ben Enwonwu, was a Nigerian painter and sculptor and unarguably the most influential African artist of the 20th century and today is what would've been the legendary Artist's 103rd birthday.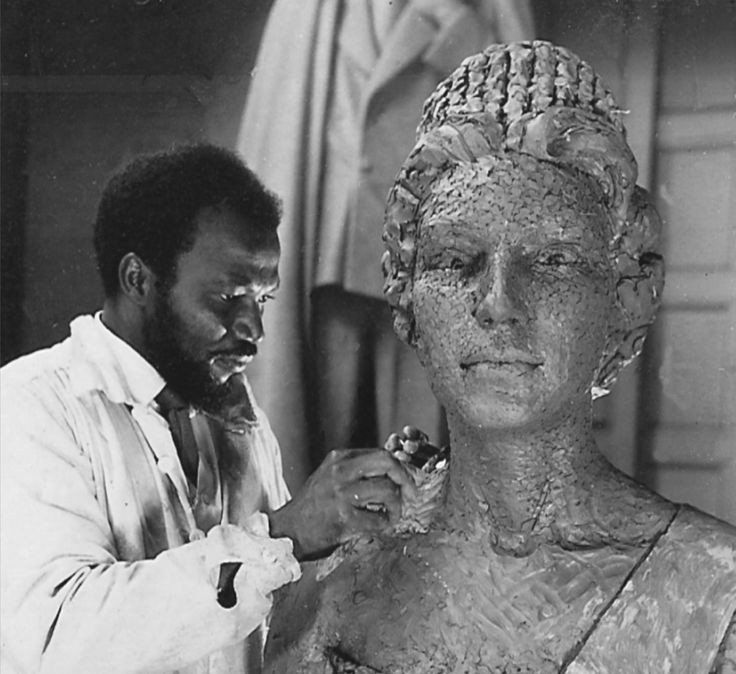 Ben Enwonwu was one of the first African artists to win critical acclaim, having exhibited in august exhibition spaces in Europe and the United States and listed in international directories of contemporary art.
Since 1950, Enwonwu was celebrated as "Africa's Greatest Artist" by the international media and his fame was used to enlist support for Black Nationalists movement all over the world. The Enwonwu crater on the planet Mercury is named in his honour.
Mr. Enwonwu who died in 1994 at the age of 77 He was originally trained as a sculptor.
He produced a sculpture of Queen Elizabeth II for which the queen sat a dozen times, including at Buckingham Palace; the sculpture was completed in 1957.
In 1966, he presented a tall bronze sculpture of a female figure, "Anyanwu," to the United Nations in New York, where it is still on display till today.
Some of His Notable Works