Nearly two million people urgently need feeding in violence-hit Central African Republic in the worst food insecurity in four years, the UN's food agency has warned.
Figures on food security compiled by the World Food Programme in September found "the worst results since 2014, with 1.9 million people in need of urgent food action", WFP spokesman Herve Verhoosel said on Tuesday.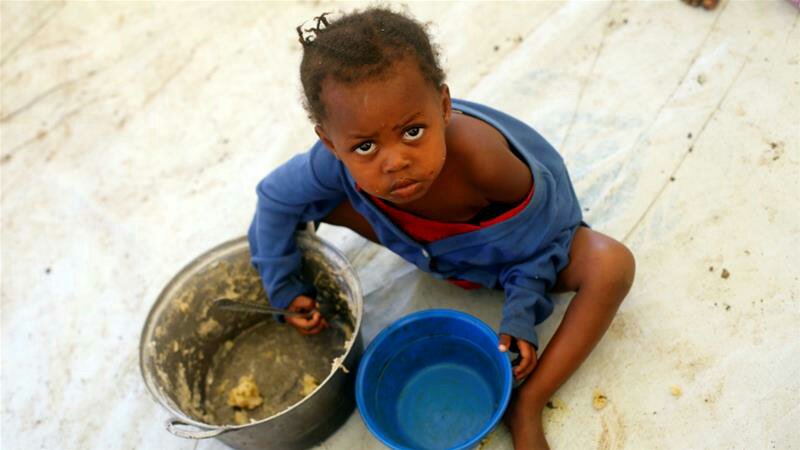 Urgent action was necessary "to prevent a humanitarian tragedy", he warned, blaming the deteriorating situation on the "persistent insecurity".
Last week, fresh fighting between armed groups forced more than 10,000 people to take refuge in a hospital in Batangafo, about 380 kilometres (240 miles) north of Bangui.
Of the 620,000 people who have been internally displaced by the violence, six out of 10 are staying with host families, the WFP said, indicating that the worsening security situation was having "a direct impact on food security".
One of the world's poorest nations, despite a rich supply of diamonds and uranium, CAR has been struggling to recover from a 2013 civil war that started when President Francois Bozize, a Christian, was overthrown by mainly Muslim Seleka rebels.
Christians, who account for about 80 percent of the population, sought revenge by organising vigilante units dubbed "anti-balaka" in reference to the machetes used by the rebels.
Since then, this country of 4.5 million has been blighted by simmering sectarian violence which has killed thousands.
There are at least 18 armed groups operating in Central Africa who are fighting for control of the country's rich natural resources in a conflict which has forced more than a quarter of the population to flee their homes.