Her name is Chiamonwu Ifeyinwa Joy and she is a budding hyperrealistic artist from Nigeria. She utilizes this form of artwork to celebrate and portray Igbo culture and traditions. Looking at her work you would think you were staring at the image of an actual human being or object.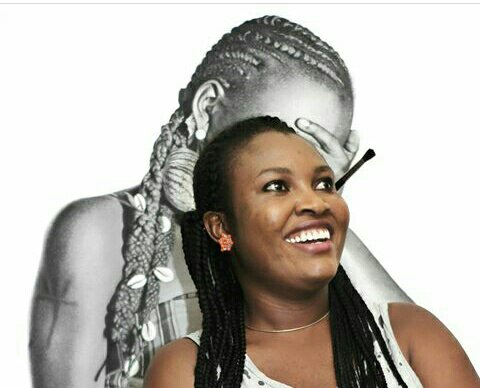 The very beautiful and highly talented charcoal and graphite artist, is not even upto 25, and yet she has managed to stun people with her drawings.
See her works below and confirm for yourself
'I've been drawing since I was 7-years-old. I discovered at elementary school that I was passionate about art.'
She only began drawing professionally, however, three years ago. That was when I realised how good I was at art.
'For a big artwork, it takes me about one month to complete. For a medium or small canvas, it can take up to two or three weeks. I decide who and what to draw by how much I am moved and fascinated by the subject or object. How much it speaks to me on a personal, spiritual and creative level. All my artworks tell a story.'
Chiamonwu Ifeyinwa Joy is a graduate of English from Nnamdi Azikiwe University
https://www.instagram.com/p/BWDOSGRDxLA/?utm_source=ig_share_sheet&igshid=1m4m00z0wr41i
https://www.instagram.com/p/BnmGHfhjnbM/?utm_source=ig_share_sheet&igshid=1x66itwb0goxv
Although she didn't study art, she now draws professionally and showcases her impressive works, also selling to clients.