Ethioia Finally Bans The Adoption Of Ethiopian Children By Foreigners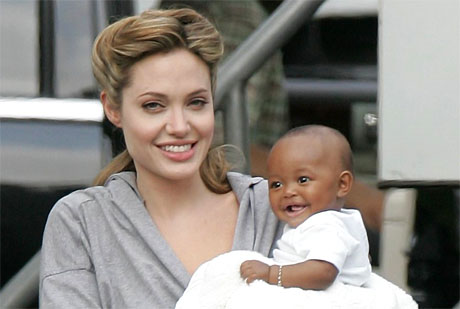 On Tuesday, January 9, 2018, the Ethiopian parliament approved legislation banning international child adoption. Ethiopia is one of several popular destinations for individuals or families seeking to adopt kids with notable people like Mary-Louise Parker, Angelina Jolie, and Connie Britton, having adopted children from the country.
This decision is long overdue as the Ethiopian government deliberated on the issue for years particularly after the
death of an Ethiopian teenager in 2013. 13-year-old Hana Williams was physically abused, starved and locked out to die in the cold. Her equally adopted 10-year-old brother at the time, also from Ethiopia, was found to have been maltreated by their parents.
The decision is also predicated on a "widespread case of identity crisis that children adopted by foreigners often face based on the premise that foreign families cannot offer relatable family experiences and environment to Ethiopian children," reports Xinhuanet.
Last May, and again in September, the US Department of State said it would continue to advocate for inter-country adoption from Ethiopia while asking prospective adoptive parents to consider other countries. Obviously, the Ethiopian government would have none of it and has dashed the hopes of prospective parents getting children from the country. Now child adoption will only be domestic.
Prior to the recent ban, Several Western countries had already suspended adoptions from Ethiopia, fearing corruption within the inter-country adoption system and concerns over possible human trafficking.