According to Forbes, Mauritius and South Africa are the two best African countries to do business in 2019.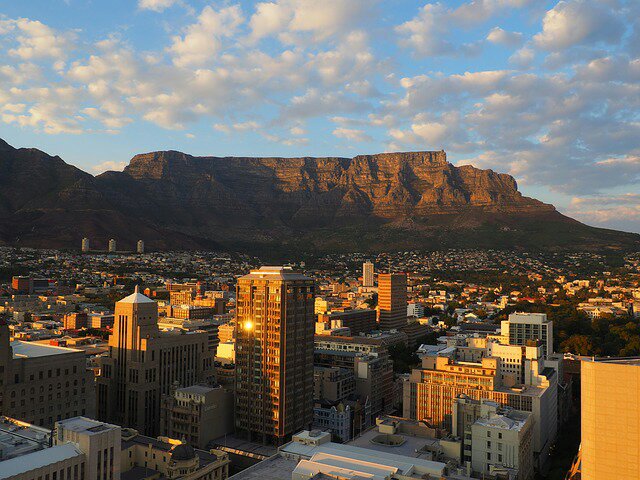 Based on Forbes' 13th annual look at the Best Countries for Business, which measures countries that are most hospitable to capital investment. Listwand have compiled Africa's top countries for doing business in 2019.
According to this year's list, Mauritius is the best African country to do business in 2019 and the 39th best in the world. They are closely followed by South Africa, second in Africa and 59th best in the world.
Nigeria, Africa's giant was ranked 15th best in Africa and 110th in the world
African nations populate the worst countries for business with seven of the bottom 10 ( Haiti is the weakest among non-African countries). These African countries typically fare poorly on innovation, trade freedom and investor protection. The Central African Republic ranks last. The conflict-prone nation has a GDP per capita of only $400.
"To be open for business, you need a strong legal system, full adoption of property rights and clear rules and regulations. Low corruption is also vital to a well-functioning economy," says Mark Zandi, chief economist at Moody's Analytics. These factors are all hallmarks of how Forbes gauges the best countries.
Top Best African Countries to Do Business in 2019
1. Mauritius – World Rank #39
Since independence in 1968, Mauritius has undergone a remarkable economic transformation from a low-income, agriculturally-based economy to a diversified, upper middle-income economy with growing industrial, financial, and tourist sectors.
Mauritius has achieved steady growth over the last several decades, resulting in more equitable income distribution, increased life expectancy, lowered infant mortality, and a much-improved infrastructure.
The economy currently depends on sugar, tourism, textiles and apparel, and financial services, but is expanding into fish processing, information and communications technology, education, and hospitality and property development.
2. South Africa – World Rank #59
South Africa is a middle-income emerging market with an abundant supply of natural resources; well-developed financial, legal, communications, energy, and transport sectors; and a stock exchange that is Africa's largest and among the top 20 in the world.
Economic growth has decelerated in recent years, slowing to an estimated 0.7% in 2017. Unemployment, poverty, and inequality – among the highest in the world – remain a challenge.
3. Morocco – World Rank #62
Morocco has capitalized on its proximity to Europe and relatively low labor costs to work towards building a diverse, open, market-oriented economy.
Key sectors of the economy include agriculture, tourism, aerospace, automotive, phosphates, textiles, apparel, and subcomponents. Morocco has increased investment in its port, transportation, and industrial infrastructure to position itself as a center and broker for business throughout Africa.
4. Seychelles – World Rank #66
Since independence in 1976, per capita output in this Indian Ocean archipelago has expanded to roughly seven times the pre-independence, near-subsistence level, moving the island into the high income group of countries. Growth has been led by the tourist sector, which directly employs about 26% of the labor force and directly and indirectly accounts for more than 55% of GDP, and by tuna fishing. In recent years, the government has encouraged foreign investment to upgrade hotels and tourism industry services.
5. Tunisia – World Rank #82
Tunisia's economy – structurally designed to favor vested interests – faced an array of challenges exposed by the 2008 global financial crisis that helped precipitate the 2011 Arab Spring revolution. After the revolution and a series of terrorist attacks, including on the country's tourism sector, barriers to economic inclusion continued to add to slow economic growth and high unemployment. Following an ill-fated experiment with socialist economic policies in the 1960s, Tunisia focused on bolstering exports, foreign investment, and tourism, all of which have become central to the country's economy.
The countries below completes the top 15
6. Botswana – World Rank #83
7. Rwanda – World Rank #90
8. Kenya – World Rank #93
9. Ghana – World Rank #94
10. Egypt – World Rank #95
11. Namibia – World Rank #96
12. Senegal – World Rank #100
13. Zambia – World Rank #103
14. Cape Verde – World Rank – #104
15. Nigeria – World Rank – #110
Top 15 Worst African Countries To Business in 2019 – Forbes
These are the worst 15 African countries to do business in 2019
15. Liberia – World Rank #141
14. Mauritania – World Rank #142
13. Mozambique – World Rank #145
12. Ethiopia – World Rank #146
11 . Gabon – World Rank #147
10. Burundi – World Rank #149
9. Democratic Republic of the Congo – World Rank #150
8. Guinea – World Rank #151
7. Libya – World Rank #152
6. Gambia – World Rank #155
5. Chad – World Rank #157
4. Equatorial Guinea – World Rank #158
3. Guinea-Bissau – World Rank #159
2. Republic of the Congo – World Rank #160
1. Central African Republic – World Rank #161
Methodology
The list was compiled by rating 161 nations on 15 different factors: property rights, innovation, taxes, technology, corruption, freedom (personal, trade and monetary), red tape and investor protection. Other metrics included were workforce, infrastructure, market size, quality of life and risk. Each category was equally weighted.
The data is based on published reports from Freedom House, Heritage Foundation, Property Rights Alliance, United Nations, Transparency International, World Bank Group, Marsh & McLennan and World Economic Forum's.