Johann Rupert has replaced Nicky Oppenheimer as South Africa's richest person according to a new list by Bloomberg.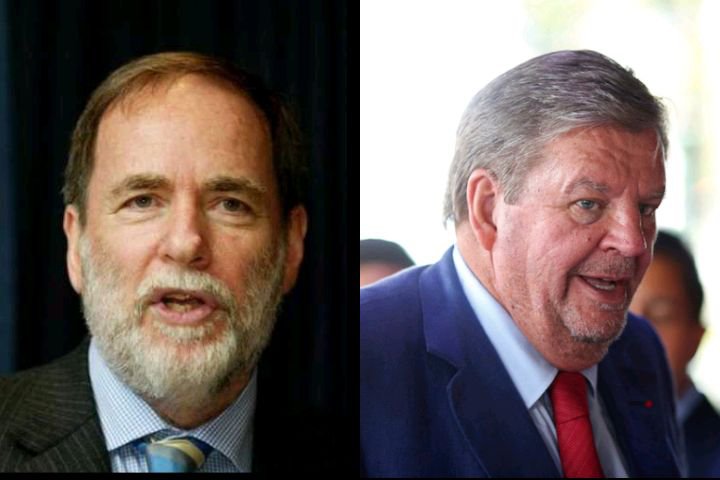 The Bloomberg Billionaires Index is a daily ranking of the world's richest people. which updates daily according to changes in the net worth of billionaires, shows that Rupert is now the world's 241st richest person, while Oppenheimer is the 245th richest. The figures are updated at the close of every trading day in New York.
Rupert was previously 240th, and Oppenheimer 216th, on the list which tracks the world's 500 wealthiest people, Rapport reported.
According to Bloomberg, Rupert's net worth is now $7.36 billion, compared to $6.55 billion in 2019.
Rupert founded the Swiss-based Richemont out of the Remgro group founded by his father Anton Rupert. The Richemont group today operates brand labels such as Montblanc and Cartier.
Meanwhile, Oppenheimer now has a net worth of $7.33 billion, or roughly R104.5 billion, compared to $7.05 billion a year ago.
Nicky Oppenheimer is grandson to Ernest Oppenheimer, the founder of Anglo American. The South-African billionaire businessman is the first generation of family to chair De Beers, the world's largest diamond company. In 2012, Nicky sold his 40 percent of the company to Anglo American for $5.1 billion in cash. However, Mr. Oppenheimer still owns 1.8 percent stake in Anglo American.
Both Rupert's and Oppenheimer's wealth pales in comparison to Africa's 's richest person, Dangote cement founder Aliko Dangote, with a fortune of $15.1 billion.